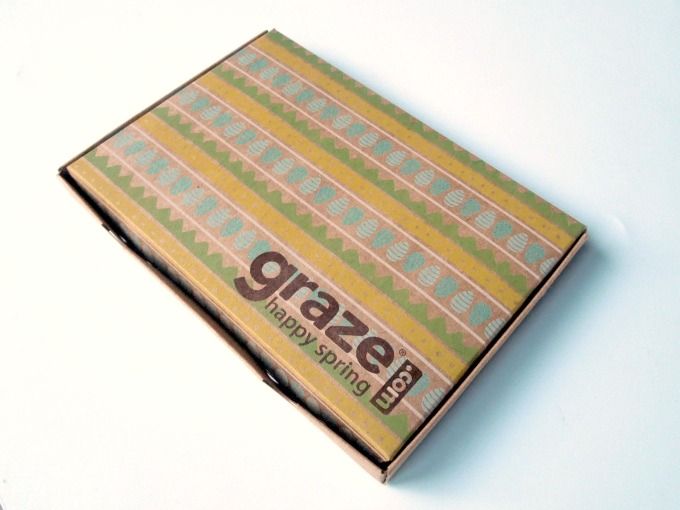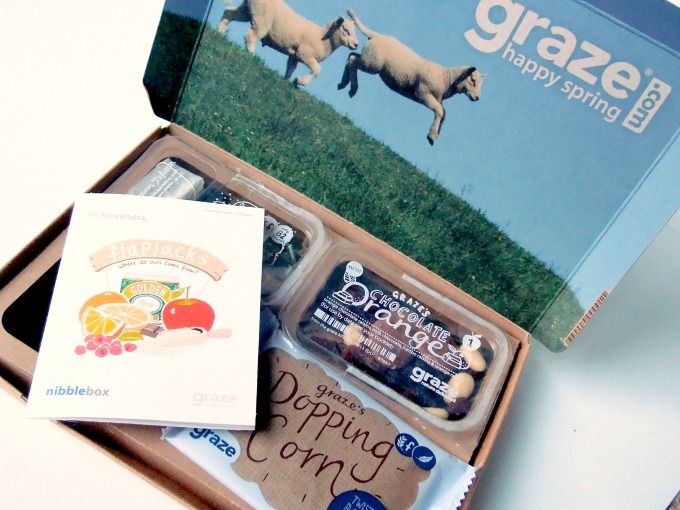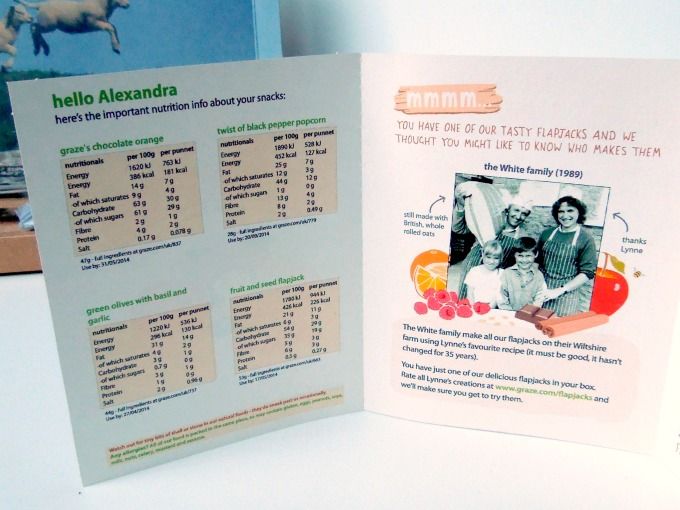 Graze boxes have been around for quite a while now, offering a "better way to snack"with their home delivered boxes of goodness. I've been wanting to give it a go for quite a while - after all what's not to like about the idea of perfectly portioned, healthy and delicious snacks delivered right to your door?! Considering you can get your first box for free when you subscribe it seemed silly to go on resisting and so a few weeks ago I finally caved in and signed myself up. So was it worth it?
First things first, getting subscribed online is an absolute doddle. Once you've filled in your details, you can get onto the fun stuff - looking through the pretty extensive menu of what's on offer and rating what you would like to receive or just maybe try, and what you never want included in your box, ever (nut selections were quickly banned from all my future orders!). This isn't compulsory but by doing it you can make sure you don't ever receive something you already know you won't enjoy! I was really impressed to see this feature as one thing that had held me back in the past was the fear of getting sent a box full of my least favourite foods, so the fact that you can encourage them to send you the good stuff whilst making sure you're never truly disappointed is amazing.
After this, all you have to do is sit back and wait for your box to arrive! They let you know when it's being prepared, when it's been sent and when it's likely to arrive and it's small enough to fit through the letter box, so no need to wait around for it to be delivered. I was a little bit overrexcited when delivery day dawned, partly because of the fact that you don't know exactly what's being included...I'm a sucker for surprises, no matter how small!
All this is well and good, but what about the contents?! The fact that I pretty much demolished them within a few days speaks for itself in my book! I've had two boxes now: the first one was good - carrot cake, tea (which I actually haven't drank yet due to my caffeine free lent), a savoury offering of pretzels and seeds, and a sweet one with dark chocolate and cranberries. Great variety, and I loved almost everything (the pretzels were a bit odd!). I half forgot, half intentionally didn't cancel my second box and was so glad not to have - flapjack, a 'chocolate orange' box with raisins for health factor, basil and garlic olives and black pepper popcorn. Aside from the popcorn which I haven't yet tried, there is nothing there not to like! If I could get this box every week I would be a very happy blogger!
With both boxes I was struck by how perfect the balance between sweet and savoury is, and also how you feel like you're eating something really naughty but which is in fact full of goodness and will actually keep you full for a bit longer! Overall, I think Graze boxes are such a great idea and a brilliant way to try out a variety of different snacks which I probably wouldn't have chosen or thought of otherwise. I also love how friendly the boxes are - the first one comes with all sorts of little booklets and vouchers to hand over to friends, and you really get the impression that the food is naturally and fairly sourced from truly deserving independent producers.
I'm going back to Brussels tomorrow so have had to suspend my subscription, but when I come back in the Summer I'll be signing myself right back up. The boxes cost £3.99 each although mine was £3.89 as I believe this is some sort of introductory offer? When you sign up you can get your first and fifth boxes for free, and can cancel whenever you want to. I loved my Graze boxes and am so glad I tried it out! What do you think about this kind of snack box?