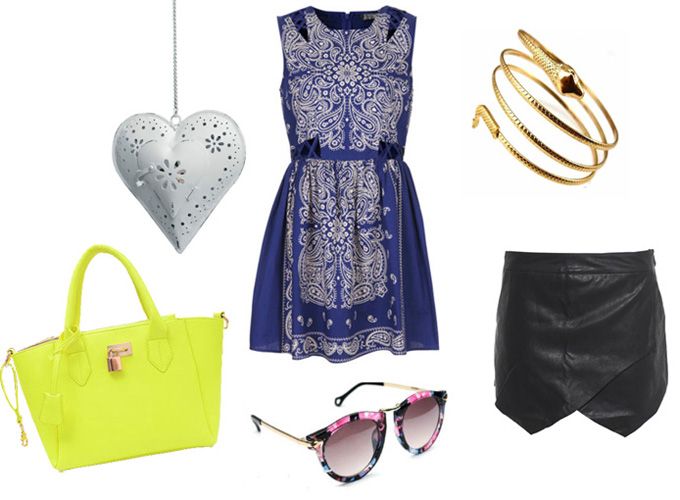 I have always had a massive soft spot for Ebay, and used to be on it all the time browsing away to my hearts content. I went off it for a few months, for no apparent reason, and now I am well and truly re-addicted!! I love the new wish list/collection feature, and of course everything is still super cheap and there are some real bargains to be found.
Homewares are always something I love to browse, and I think this
heart tealight lantern
is so cute! It would look amazing in summer hanging up outside on a warm evening...I cannot wait for the warmer weather!!
I stumbled upon this
blue paisley print dress
and am really having to restrain myself from buying it!! The cut out shoulder and waist detail just make it that little bit different, the print and colour are so pretty and to top it all it looks super flattering as well!
This
snake arm cuff
is lovely and such a bargain; I think it would look great paired with a simple white tee or vest and this
leather skort
. I've been after a leather skirt or shorts for quite some time, so why not go for both?!
Sunglasses for summer of course, the floral detail on
these
makes them stand out and the vintage shape is just perfect. Possibly my favourite of all of these picks though has to be this
neon yellow bag
- it reminds me of a bag I saw everywhere last year, from Zara, but this one is of course a fraction of the price! It would add an amazing pop of colour to a basic outfit: my favourite look at the moment is minimal colour clothes and a really bright accessory!
Have you been shopping on Ebay recently? Any favourite purchases?