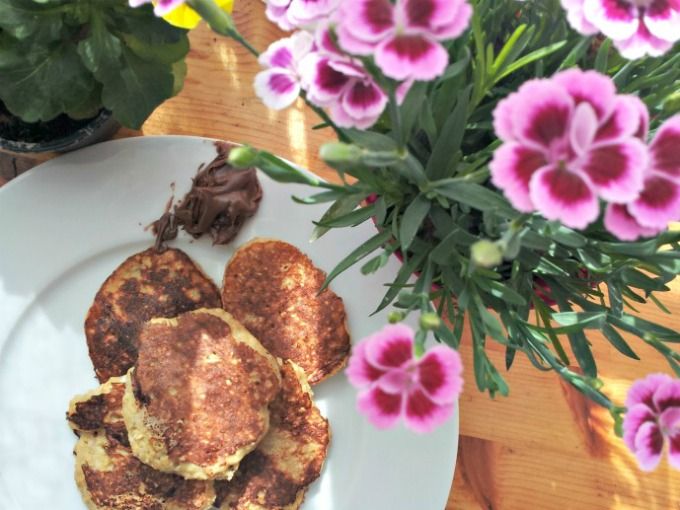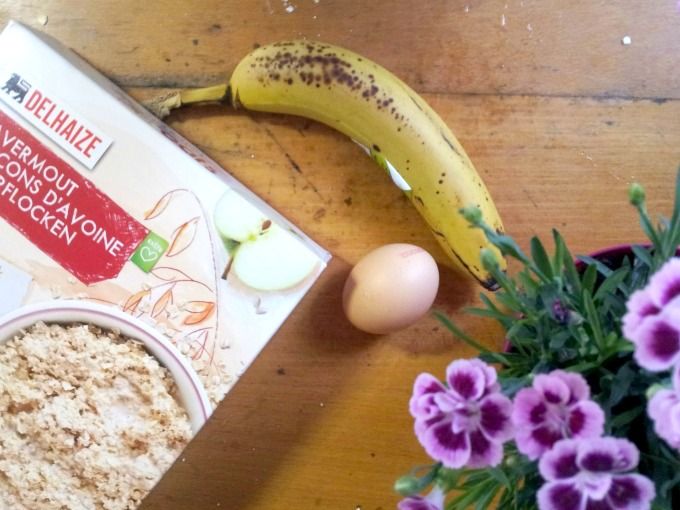 Recently, I've been trying to make more healthy choices when it comes to what I eat. Cutting down on the impromptu trips to McDonalds, the late night chocolate runs...that kind of thing. Nothing major, just small changes which can make all the difference! I've also been really trying to have a better breakfast, because I have noticed that standards on this front have been slipping slightly, and it's here that I have discovered a real gem of a recipe. It's basic, it's easy, it has only 3 ingredients...and best of all, it tastes indulgent but it's actually good for you!!
I'm not sure where I first saw this as an idea, but let me tell you I am so glad I found it. Pancakes are not something that stick in my mind as the "better for you" option, but this is definitely the solution!! I know these are supposed to be healthy but as evidenced by the artistically placed dollop of chocolate spread in the photo, I have mine with nutella! But I think these would be best with strawberries and honey, and I will definitely be having this combination when I go home.
To make these (for 1 person) you will need:
1 Banana
1 Egg
Oats - as much as you want, I use roughly 2 spoonfuls.
Mash up the banana, add the other ingredients and mix them all together. Heat up a frying pan, preferably non stick, and if you need to add a tiny bit of oil to keep the pancakes from sticking to the bottom then add this now. Put pancake sized spoonfuls of the mixture into the pan, cook until done on either side, and then...enjoy!!
It really is that simple - you literally mix the 3 ingredients together and cook. You can also make them without the oats but I think they add a nice texture and a bit more of an energy boost in the morning. These taste so lovely, the banana adds sweetness and they really do work as pancakes (when I first made them I was worried I would be having banana omelette but definitely not!). To be honest they taste so good, it's just an added bonus that they are also good for you :)
Will you be giving these a go? Have you got any tips for making naughty food more healthy (I would love to hear them!)?