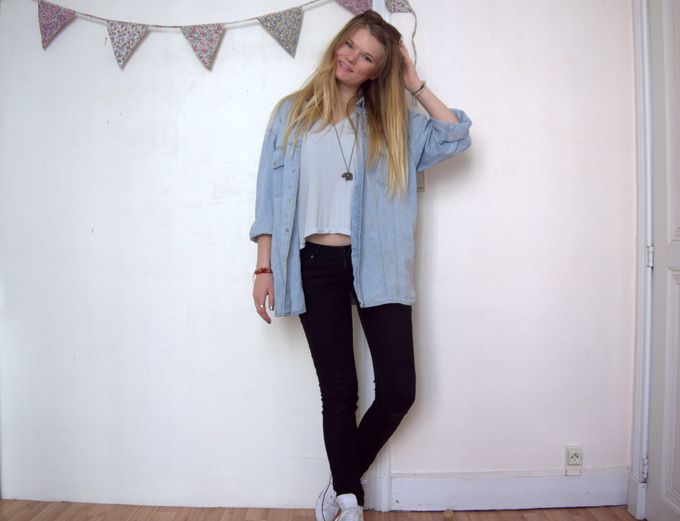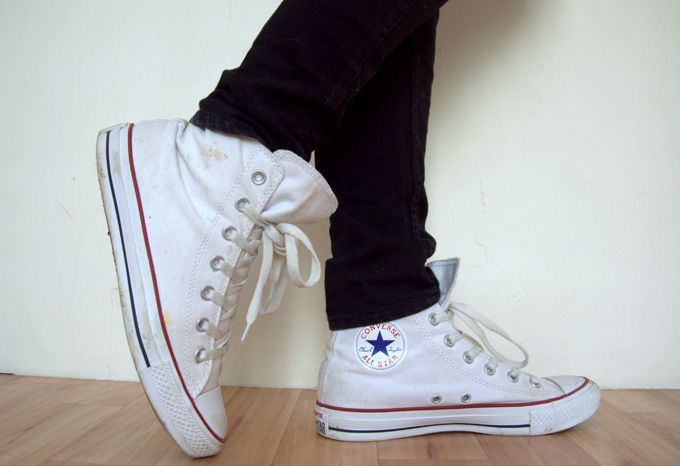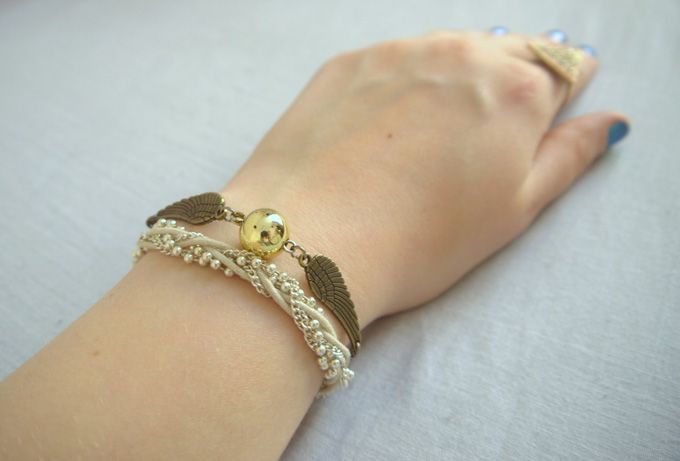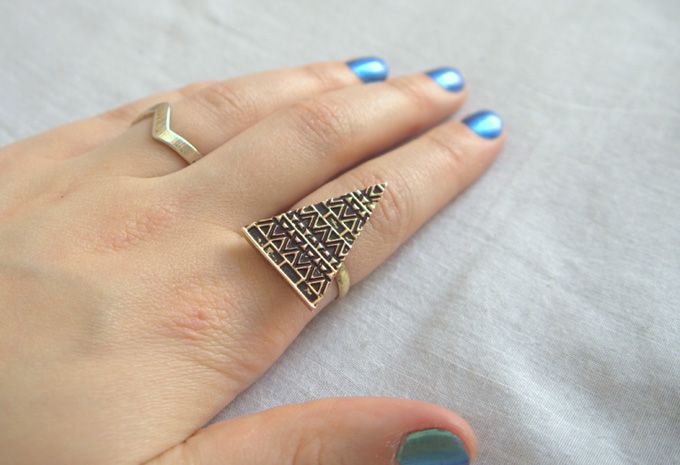 H&M Black Jeans/Brandy & Melville Tee/Vintage Denim shirt
The warmer weather has finally arrived! Everyone seems a bit happier, more relaxed and generally everything has a rose tinted glow that it didn't have before. This has been a massively stressful week for me as I've been trying to deal with French bureaucracy but now that the sun is out and the weekend is here it's time to forget all that and look on the bright side!
I've been trying to accessorise more as I have so much jewellery which gets neglected. I always wear this snitch bracelet which I absolutely LOVE, and it goes so well with everything. I bought a pack of bracelets from Primark for £1 or £2 recently and although I rarely wear them all together as was probably intended, they are such great mix and match pieces. They lay forgotten in my jewellery box for a while and I'm really happy to have pulled them out as they are so versatile.
I normally wear quite small subtle rings but today I thought I would go for something very slightly more bold. Again this triangle ring was a Primark steal and the aztec style detail is lovely! I paired it with one from H&M and some Chanel nail polish in Azure (which I mentionned in my
April favourites
and cannot stop wearing!).
My favourite accessory has got to be my Converse though, if we're calling shoes an accessory. I had a pair I loved for a few years until they became a bit too well loved at Christmas and I heartbreakingly had to throw them out (I persevered until they started to let water in through the numerous rips in the fabric). Thankfully I got a new pair a few weeks ago as a late Christmas present (my family is THE most unorganised when it comes to gifts!) and I'm not sure what I wearing whilst I was Converse-less to be honest! They go with everything and are the most ridiculously comfy shoes I have ever worn.
This outfit is pretty much my go to uniform, including the softest Brandy & Melville tee, seriously if you can get your hands on one do it! - and I wish I could take lovely photos outside but I don't have anyone to do that for me and I'm way too self conscious to do it myself! I hope you're having a lovely weekend in the sun, we're going to the Brussels Gay Pride today which I'm quite excited about!