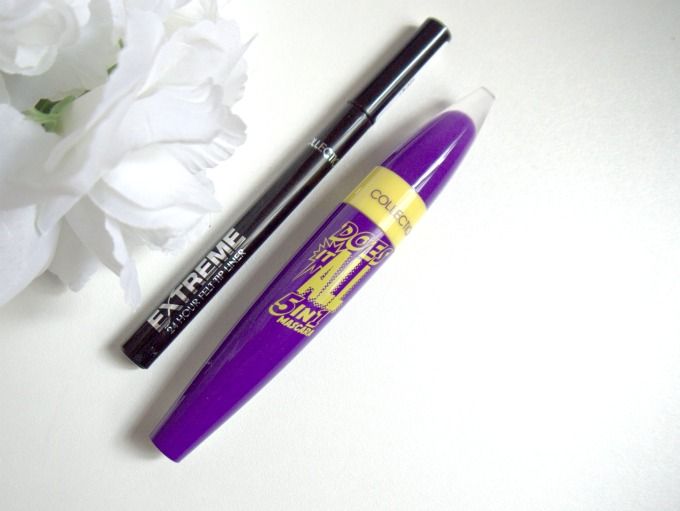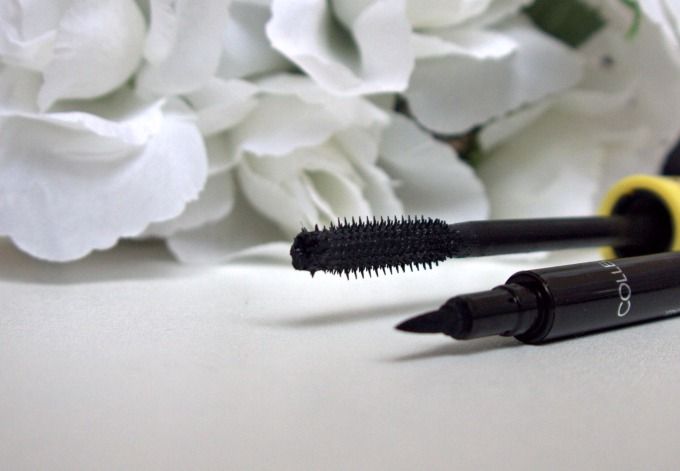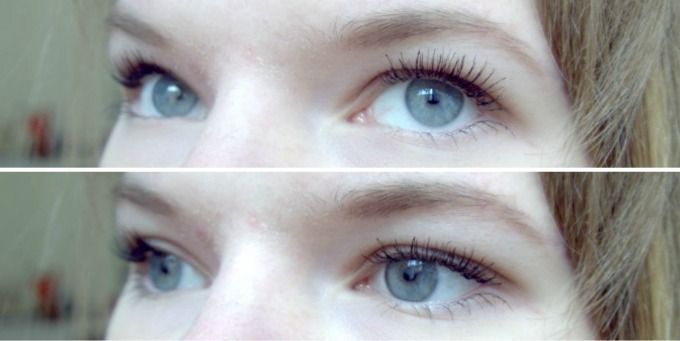 Collection Does It All Mascara £4.99
Collection Extreme 24 Hour Felt Tip Liner £2.99
Before Easter, I found myself with a very deflated budget and rapidly running out of mascara. I have been very loyal to L'Oréal's Million Lashes for a long time now, with it's ability to give voluminous yet natural lashes. I like a bit of drama when it comes to the effect mascara provides, which this really provides! Benefit's They're Real is my favourite mascara of all time so far, it just works so beautifully, but is a bit too pricey for me to re-purchase on a regular basis. Boooo :( Anyway, with little money and a reluctance to spend over £5 on pretty much anything, makeup or no, it seemed like the perfect time to see whether I could get the same quality and results with a much cheaper option.
Having not been mascara shopping in a LONG time, I was pretty overwhelmed by all the choice but finally managed to narrow it down to Collection (2000? Is that still a thing?!) because they were pretty much the cheapest...their Does It All mascara promised to, well, basically do it all - curling, volumizing, lengthening, long wearing and conditioning, phew! - and I was completely sold. At the same time on a whim, I decided to pick up their Extreme 24 Hour Felt Tip Liner, and a new dream duo was created!
Firsly, let's talk about the mascara. I wasn't expecting great things from this and I'll be honest, I wasn't totally sold at first. This is a wet mascara, application was pretty messy and I wasn't convinced about the effect. But once I cleaned up the excess from my eyelids, and took a step back it actually quite impressed me! My eyelashes were definitely longer and looked pretty curly and generally not too bad at all! With every use since then, I've become more used to the brush - it's a harder brush with short bristles, so if you're used to a more bristly brush be prepared - and can safely say that I am now very much in love with this little beauty!! It gives such an amazing false lash effect, and stays on all day, holds a curl brilliantly and looks almost as good at the end of the day as it did at the beginning!
Alongside this I discovered the perfect accompaniment for sleek, clean and controlled eye makeup which was just a bonus really! The Extreme 24 Hour Felt Tip Liner is probably my new absolute favourite thing. I've used the Eyeko felt tip liner before and loved it, although I did think it went dry quite quickly, and since then have been wanting to get a new one so since I was giving myself an eye makeup overhaul anyway, thought I should probably add this to my basket - would have been rude not to considering the 3-for-2 offer that was on at the time! I've always had issues creating that elusive eyeliner flick but this honestly makes it so ridiculously easy. For that alone it's a winner in my book, but the fact that it also stays put and costs a miniscule £2.99 means that it's a complete must for me and has become a staple in my everyday routine.
Collection have really pulled it out of the bag here, and I am so happy to have found such amazing products for such great prices. I definitely recommend checking these out for their amazing value and general all round loveliness!
Labels: Collection 2000, eyes, makeup, review