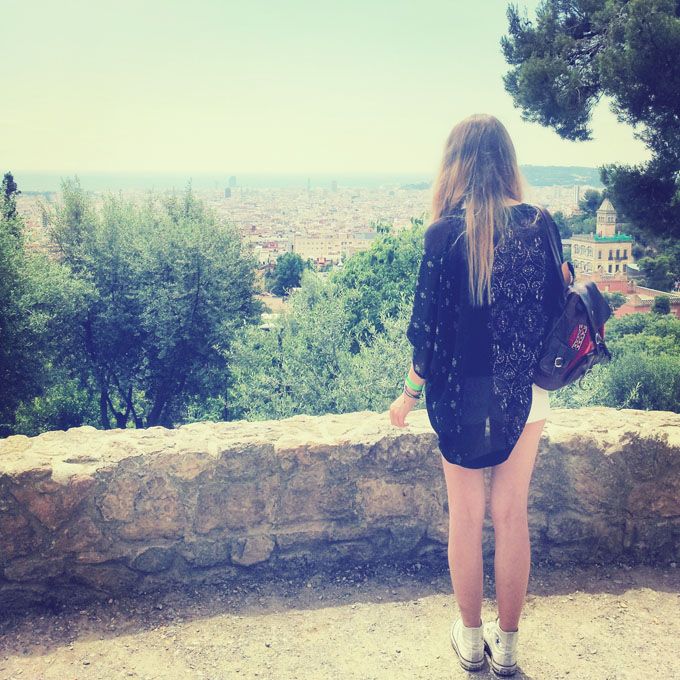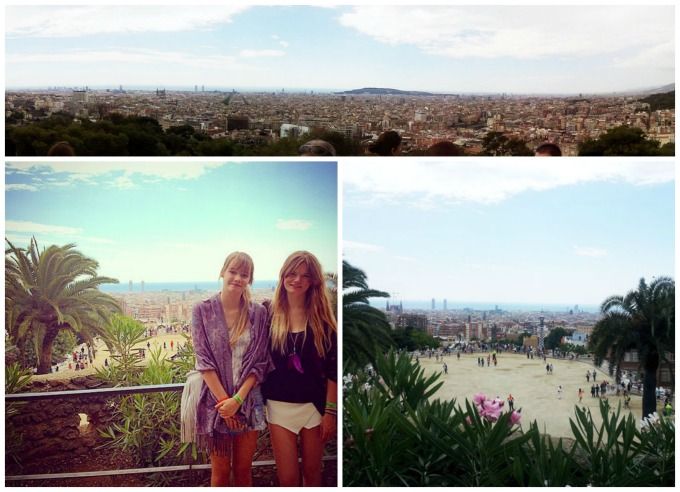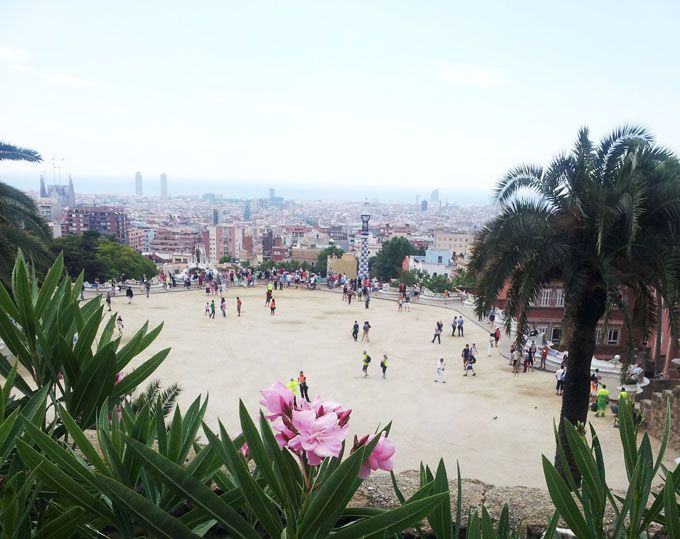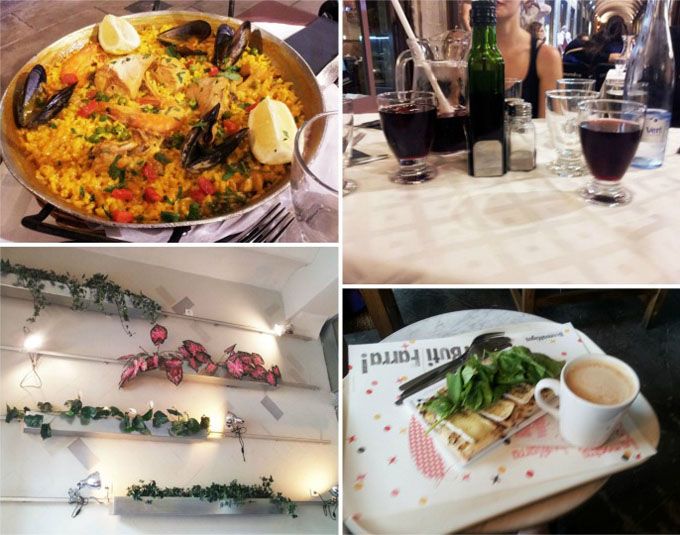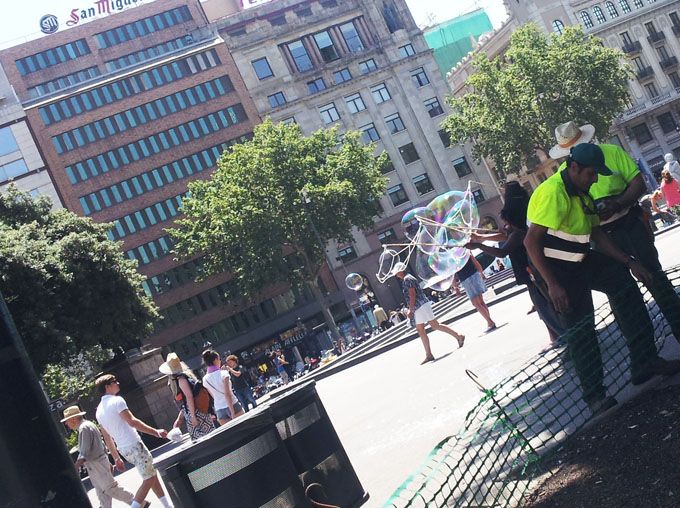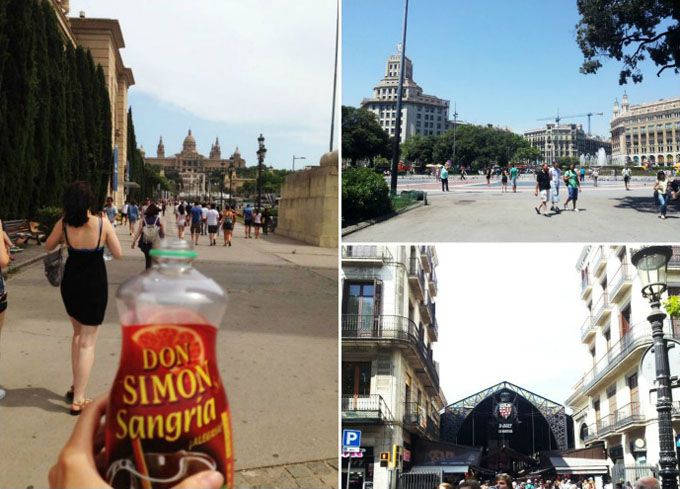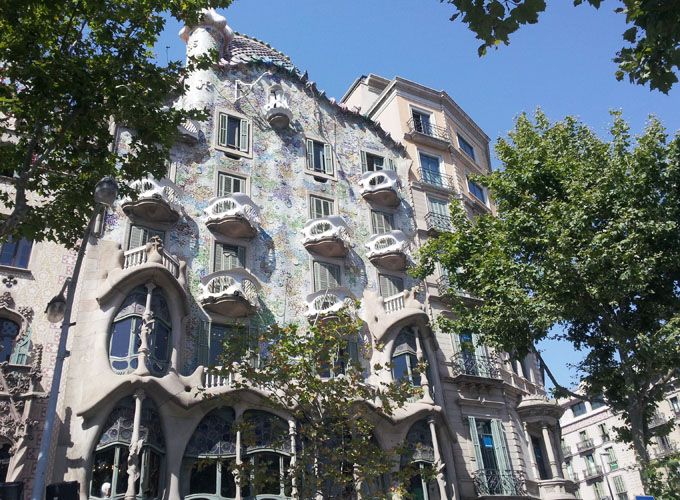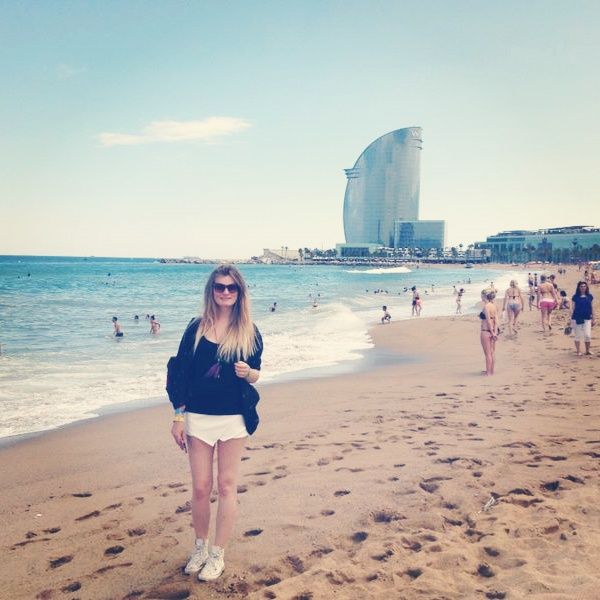 Our final day in Barcelona came much too soon, and dawned bright and sunny. As we had, for the first time, nothing planned we decided to make the most of it and see as much of the city as we could fit in - which turned out to be a surprising amount! We set off with no real plans other than to see the Sagrada Familia and Park Guell - basically anything by Gaudi. It became clear fairly early on that a good guide book is invaluable - we really felt the absence of one, something I'll be remembering next time I go away! We began with a visit to Park Guell, which houses lots of Gaudi's work - the free part of the park alone is worth a visit for the stunning views it offers over Barcelona as well as the gorgeous plants and buildings. Heading back down the mammoth hill we'd climbed to get there, we missed a free walking tour we wanted to do and as a back up plan, made straight for the beach. Any city with a beach is OK with me, and Barcelona's is really lovely! We spent a happy half an hour watching the surfers, soaking up some rays and taking in the view, before dragging ourselves away to go and visit the Sagrada Familia. Possibly one of Barcelona and Gaudi's most famous buildings, this massive church remains unfinished yet amazingly striking. I wasn't prepared for how huge it really is! I didn't go inside, but the exterior alone is really breathtaking.
We spent the remainder of the day wandering along from Plaza Catalunya down La Rambla, ducking in and out of the many shops and stumbling across one or two Gaudi houses along the way. I really love that Barcelona is such an architecturally interesting city, you can't go 5 minutes without seeing a beautiful building.
Spanish food has never really interested me but that quickly changed and after our first, huge, paella I was hooked. Equally I had no problem getting on board with the sangria, especially amazing with ice and fruit...mmmmmmm. If anyone has any great food recommendations for Barcelona I would love to hear them as I will inevitably return! I fell in love with a chain of focaccerias,
Buenas Migas
. Their cafés are really nicely decorated, friendly staff and quick yet DELICIOUS food - it stands to reason that the focaccias were super yummy as well.
We stayed at
Urbany Hostel
, which was at the time the cheapest option, before moving to
Graffiti Hostel
for our last night as we needed to save the pennies and they must have had a last minute offer on (we literally booked on the day). If you want clean rooms with free lockers, super comfy beds and friendly staff I definitely recommend Urbany - plus they had free breakfast which, although we only made it a few times, was basic but more than good enough. I prefer smaller hostels however if you want somewhere to rest your head, this is a great option. They also have a gym/pool/outdoor terrace/bar - so very well equipped!! I can't really comment on Graffiti hostel as we were only there for a night and I left super early in the morning to catch my flight but it's much smaller, more like an apartment, and seemed quite friendly - for a cheap night's sleep, it was perfect.
Writing this post has made me feel quite nostalgic and definitely craving another trip to Spain! I fell in love with Barcelona, and would go back in a heartbeat.