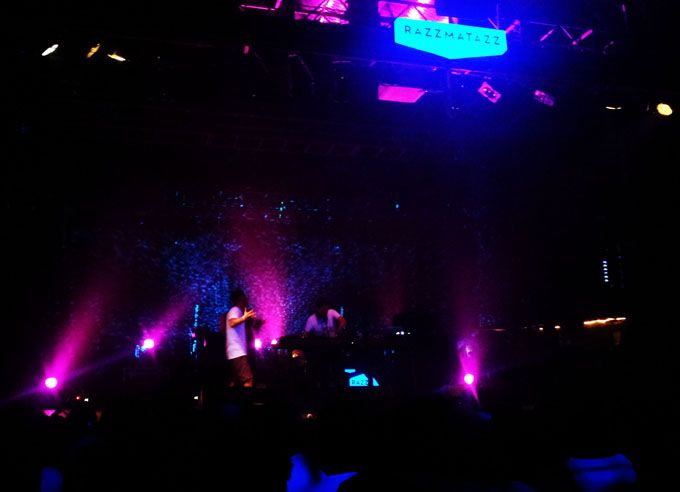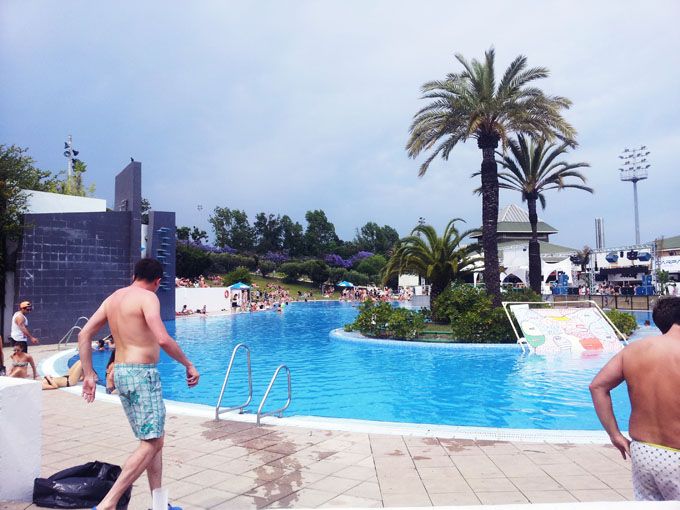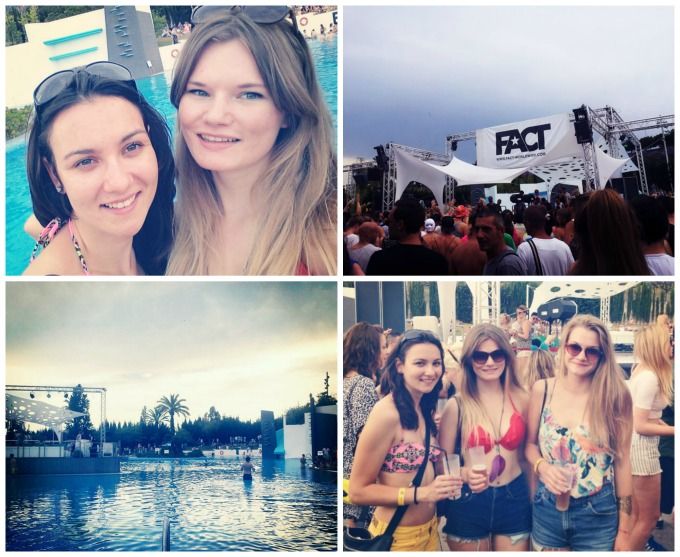 Sonar festival is so much more than just the festival itself. Parties, concerts and events go on all around it meaning that even if you don't have tickets there's still a massive festival vibe! We were desperate to go to Razzmattaz which is apparently one of Barcelona's best clubs, even more so once we saw that Netsky and Sub Focus were lined up for Thursday night - and they did not disappoint. If you're ever in Barcelona I really recommend a night out here, plus it was within walking distance of our hostel which was perfect!
The next day, we found ourselves at the most amazing pool party, hosted that day by Miss Kittin and the girls, one of many as part of the Fact Pool Series over the week. We arrived to great music, sunshine and a massive gorgeous pool - heaven, and exactly what we needed to soothe our tired feet after a night of dancing. If you ever find yourself at Sonar get to one of these pool parties ASAP! Quite hard to get to but once you're there it's more than worth it.
Finally, on Sunday morning Sonar closed it's doors (sob), leaving us free to enjoy what is a regular summer event in Barcelona - Piknic Electronik. This was easily one of my favourite days, and a total steal at 13euro. Set in a park on the top of a hill, offering stunning views of Barcelona and a gorgeous setting, this mini festival happens every Sunday between June and September offering some really great music and such a relaxed atmosphere. There was also an awesome German lady with glitter and star stickers which she was more than happy to share with everyone, resulting in us having lovely sparkly faces!
In the end, the OFF Sonar events were almost better than Sonar itself - next time I would definitely get just a ticket for one day of Sonar, and the rest of the time go for OFF Sonar! Have a great weekend and *desperate attempt to cheer self up* those of us who aren't lucky enough to be at Glastonbury, lets enjoy the fact we can shower when we want and have a nice soft bed rather than a camping mat.
♥