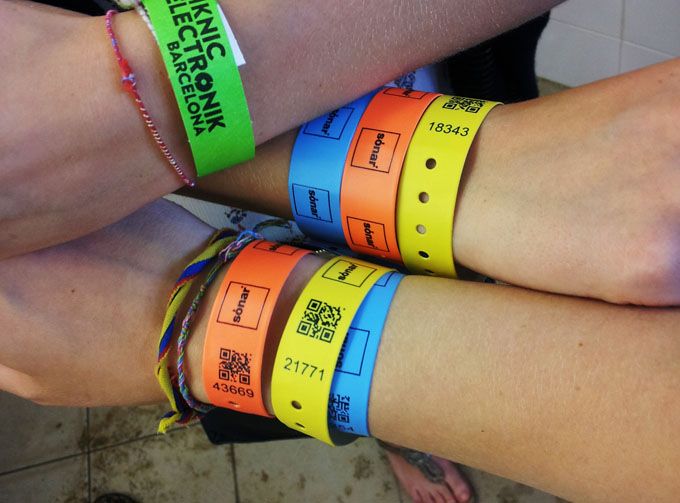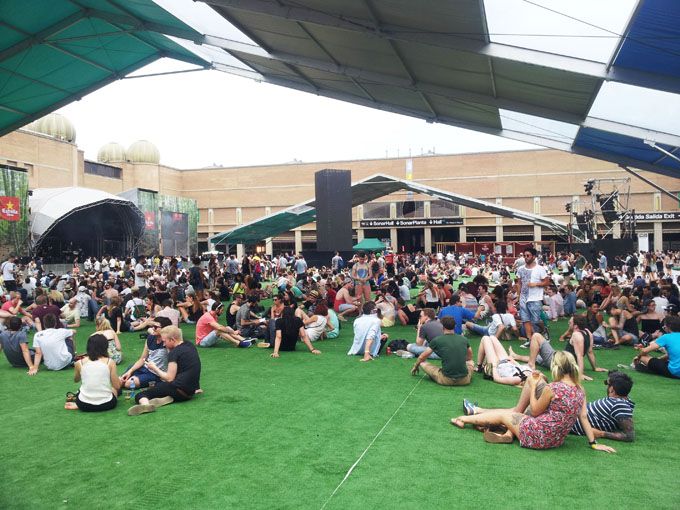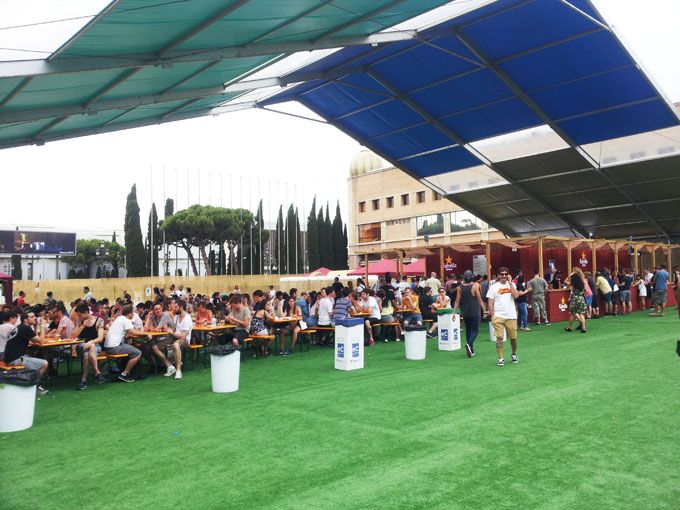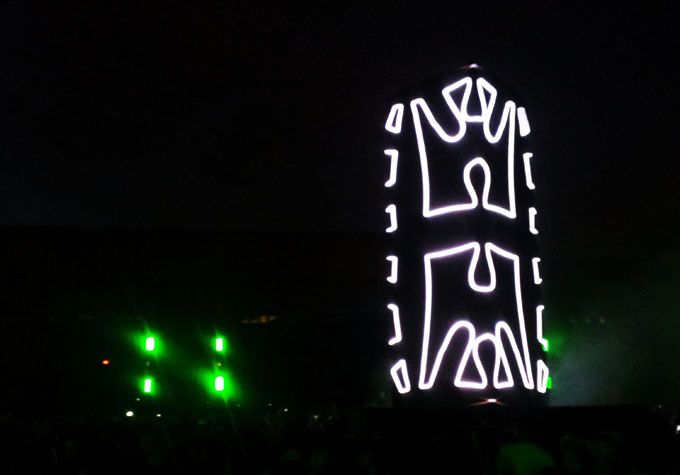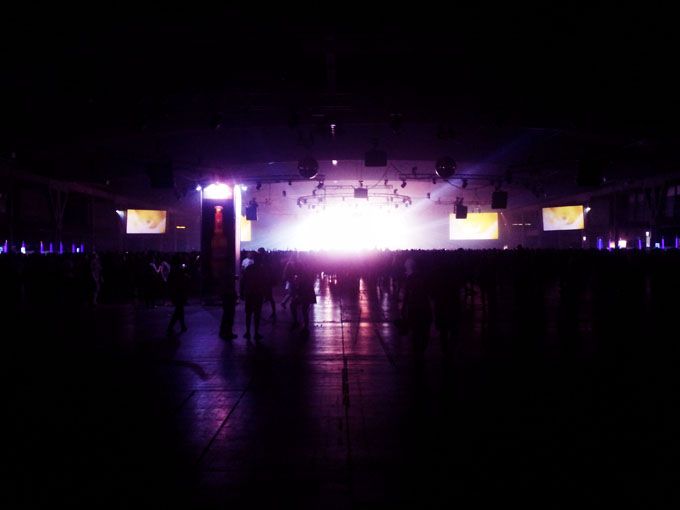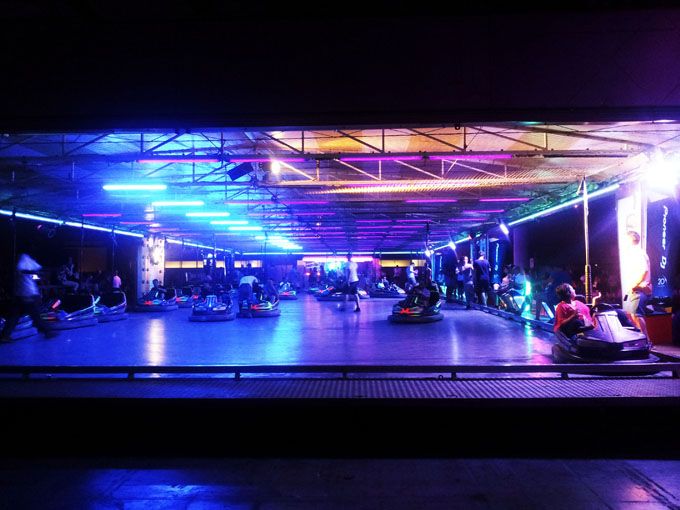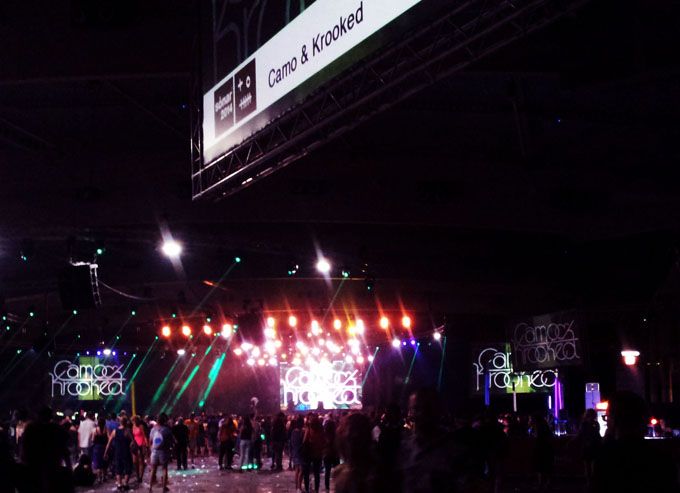 Hola! So as I mentionned, a week and a half ago I jetted off to sunny Barcelona for Sonar festival 2014! This was the first time I had ever been to Barcelona and having heard so many amazing things about the city I was pretty excited - and definitely not let down!! I was actually surprised by how much I fell in love with Barcelona, but its vibrant and warm character won me over within seconds of arriving in the center. As we were there for Sonar, we didn't get to spend a huge amount of time exploring the city and for this reason I'm desperate to go back and make the most of Spanish food and culture another time!
Since I literally have so many photos, I'm gonna split this into two or three posts (we'll see how it goes!). And since the main event was Sonar festival itself, it seems only fair to begin with that!
The festival is made up of three daytime events and two nights, beginning on Thursday afternoon and finishing on Sunday morning. It's held in two different venues, which I understand but it's a bit annoying having to travel between the two! Sonar by Day this year was at the Fira Gran Via, which is quite central in Barcelona, whilst Sonar by Night is a bit further out at Hospitalet de llobregat.
We rocked up on the Thursday to a seemingly massive queue, but before we knew it we were at the front. I would say we waited about 10 - 15 minutes, it was very efficient. The first thing I was struck by as we entered the Sonar by Day venue was how chilled out it was, which I loved. The green astro turf style fake grass, sunshine and relaxed atmosphere were pretty much perfect and coupled with Plastikman's amazing set later on it was the ideal start! Sonar by Day continued in pretty much the same vibe the whole time - chilled, great music, sunshine. Couldn't ask for much more to be honest!
Sonar by Night was when the main acts began and there were some GREAT ones - favourites from the weekend included Boys Noize, Brodinksi, Camo & Krooked and Richie Hawtin to name just a few. The venue was perfect in that, although in different spaces, each different stage was pretty much next to eachother, which meant that you were always surrounded by amazing music and never missed out. One of the best things about this festival as well are the beer men who wander around with pretty much a keg on their back, and a little red lit up flag so you know where they are, selling beer and only beer on the spot. Considering nobody likes queuing for drinks, this was a great idea and they were pretty much always in sight!
So now a little bit of practical info...most importantly, prices! Drinks wise, we stuck to the cheapest option so I can't say for sure but expect inflated festival prices, definitely over 8euro for a long drink! Our standard choice was beer, which cost 3.5 - 4euro. The same goes for food, Sonar by Night had a few stands and they weren't cheap but equally not ridiculously expensive - standard festival prices really.
Another tip: do NOT throw your paper ticket away!!! We were lucky that we all brought ours through sheer coincidence, but you will need that precious piece of paper to get into the festival every.single.time. You get a wristband at Sonar by Day, each day, but this is not enough to get you into Sonar by Night without your actual ticket. There is no wristband for the whole festival, and this is something we just didn't even consider at the time so beware! Also, the security guys at the entrance are a bit random with what they won't allow in, so drinks (I'm assuming water only) up to 500ml are fine - but the lid to the bottle not so much. I also had a hairspray in my bag and they made me throw that away which was a very sad moment!
Phew, this has been a more mammoth post than I expected!! We honestly had the BEST time at Sonar - the music was so so so amazing, and this is a great festival for people watching too as everyone dressed in such unique and inspiring ways. I came away with a lot of fashion inspiration which I really didn't expect! I hope you enjoyed this post, and stay tuned for the next one which I am going to bite the bullet and say, will be about the Off Sonar events! (yes, this is the ultimate party festival). Have a lovely evening!