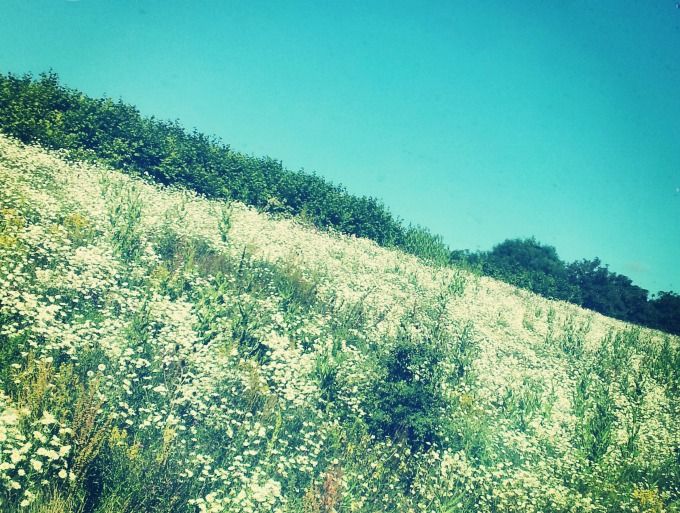 This has probably been one of the least busy weeks I've had in a long time! Having got home on Saturday after a looooong overnight bus/train journey from Brussels, the weekend was pretty much a write off. The rest of the week was spent hoping for sunshine, realising it just wasn't going to happen, and attempting to organise my life for the summer. I've got a serious case of wanderlust and just want to travel around Europe for the next two months, if things work out there will definitely be at least a little travel during July/August. Fingers crossed!
I'm currently attempting to sort out my bedroom - I am such a hoarder, I hate throwing things away for fear that a few months will pass and I'll regret it. It happened with my scrunchies, it could happen again. Just sayin'. Nonetheless, I'm becoming slightly obsessed with having a pinterest worthy space of my own and whilst I'm not sure I'll reach that stage, it would be nice to be able to see my carpet and use the desk which currently has my excess clothes piled on it (I haven't even unpacked from 5 months in Belgium, things are not looking good).
I didn't think I would miss Brussels as much as I do, but the food in particular has got me wishing I was back there for just one day so that I could have some proper Belgian frites. This is my number one tip if you ever find yourself in the area: get some frites, they are amazing!! Thankfully I did bring home some Speculoos spread (I bought two jars but one didn't make the journey) - I was a bit apprehensive about what is basically a spread made of biscuits, but oh my goodness it just works.
I hope you've had a lovely weekend!
Labels: catch up, lifestyle, sunday post