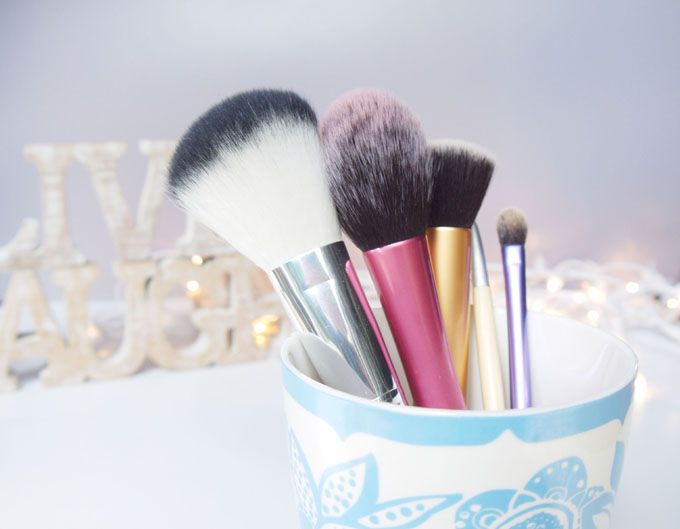 I don't own a crazy amount of makeup brushes - there was a dark time when I didn't understand that good quality brushes will literally change your life makeup regime, but all that changed when Real Techniques came into the world and I am now a total convert. However I have built up a small capsule collection over the years and have found some firm favourites which feature almost daily in my routine. It won't come as much of a surprise that the majority are indeed from Real Techniques, but when you find a brand which is so reasonably priced whilst still delivering on the quality front as well, it's inevitable! So without further ado, these are the brushes which I just couldn't live without.
Base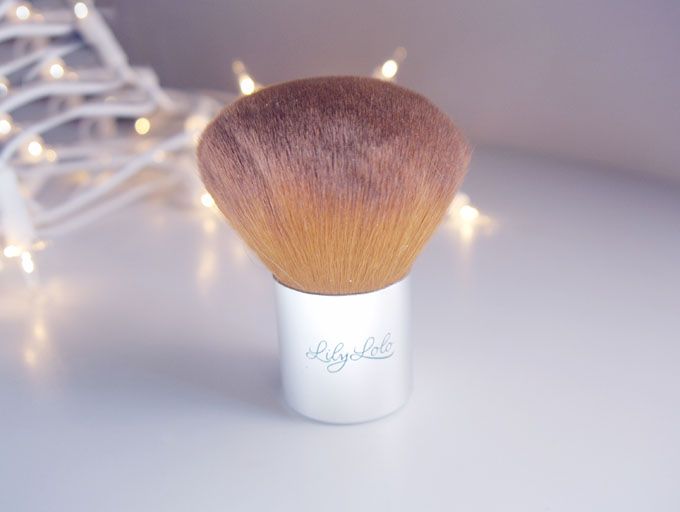 I wear powder mineral foundation, and have found that the best way to apply this is with a kabuki brush. I love using Lily Lolo's
Super Kabuki
as it's super soft, lasts ages, doesn't shed and most importantly, makes applying my daily base so easy and gives a flawlessly blended and even finish.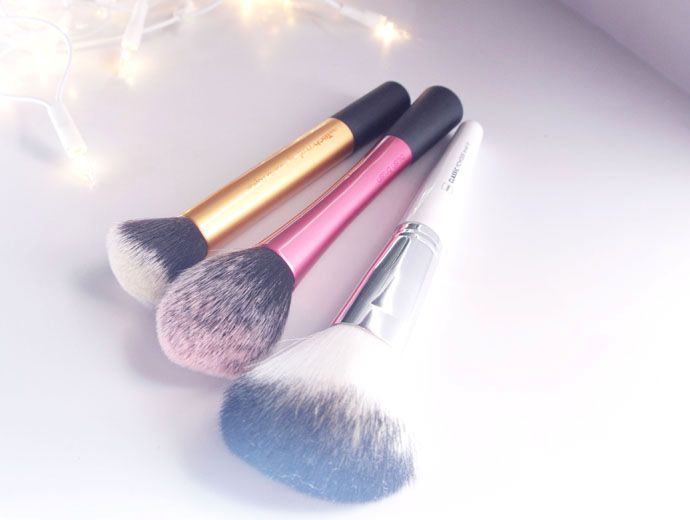 For those days when I want some more coverage, I'll add liquid foundation over the top - currently loving Clinique's anti-redness foundation - and for that, the Real Techniques
buffing brush
is ideal. Again, it just gives a great even finish and is amazing for blending as well. I also find this brush is perfect for applying cream blusher, and anything multifunctional is a winner in my book! The Real Techniques
blush brush
is just the perfect size and shape for powder blush, no clown face here, I would feel happy using this in the dark and still being confident I wouldn't have overdone it! Finally, I don't often add powder ontop of my base but when I do, I've been using the
classic powder brush
from Hema. It just feels so so soft and was about 5euro which is a total bargain,
sometimes I just like to pretend I'm adding powder just so I can feel how soft it is.
Eyes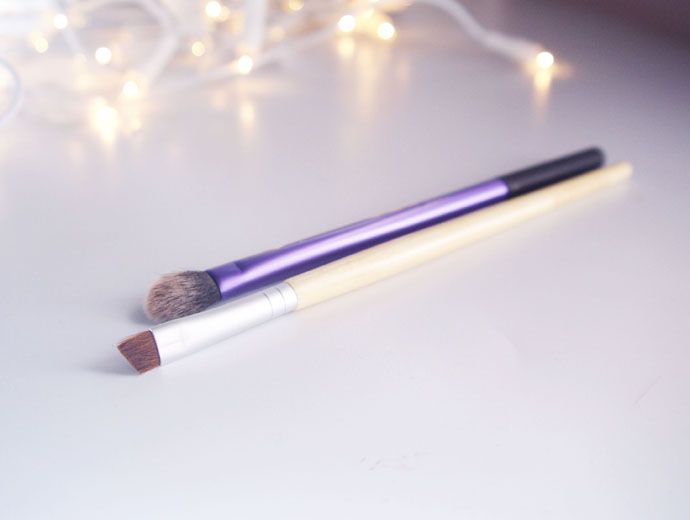 If I had to choose one brush alone for my eye makeup, it would without question be the Real Techniques
base shadow brush
. It works for sweeping eyeshadow across the lid, adding definition to the crease, blending out...even for under eye concealer (cleaning the brush first, obviously!). I can't express how much I love this little brush, it's just
lovely
. For eyebrows, I've been loving using this
angled brush
from Ecotools. It's just the right size for applying some powder for definition, and I also have been using it to add some wax on afterwards although this probably isn't the best idea for maintaining the bristles, but it's been working well for me!
Which brushes feature in your daily routine?
Labels: beauty, ecotools, Lily Lolo, makeup, makeup brushes, real techniques