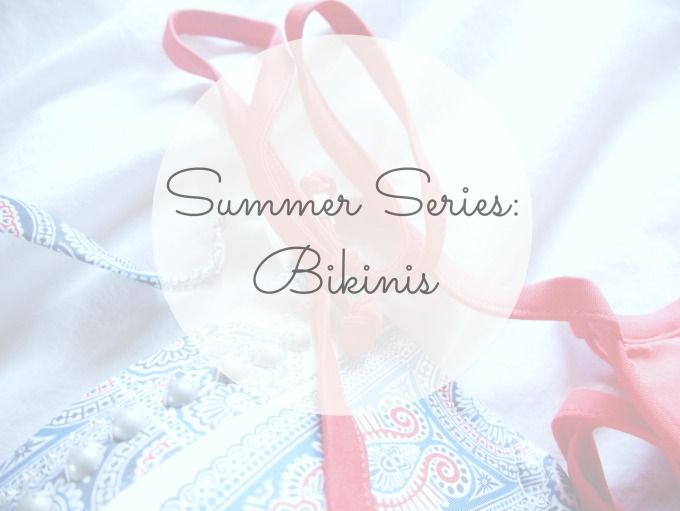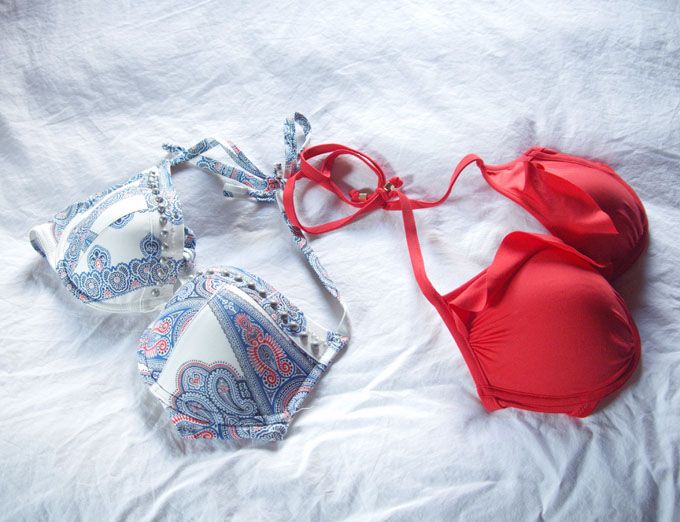 Summer is my favourite time of year and one day I honestly dream of living on a beach somewhere where Winter doesn't exist (who doesn't!). The only problem is - Summer arrives and every year I find myself faced with the same issue of having no bikinis which I'm happy with, which fit properly, and which are actually flattering. I normally do my swimwear shopping online as a) I live about 2 hours away from shops and b) it's just easier. However I'm rarely truly happy with what I get and kind of accept that it's just going to look OK rather than actually really nice. It's partly my own fault for not owning up to my body type, and this year I have finally accepted that I need a bikini top with a bit more support, and string bikinis just aren't cutting it for me no matter how much I love how they look. I am annoyingly a completely different size on top to bottom, so bikinis sold as a set are literally more annoying than finding that dress you've been looking for, in the sale, at 75% off, and not in your size.
This is where I think I've finally found the answer to my swimwear woes, and it's been under my nose this whole time. H&M always have the prettiest bikinis/swimsuits/beach accessories but I've always either bought the wrong thing from them or discounted them completely. However I spent a fair few hours this year traipsing in and out of various H&Ms trying on different styles/colours/cuts and I came out with two gorgeous tops which may just have some staying power in my wardrobe! And in the spirit of this I though I would do a mini haul/huge recommendation!

I think the best thing is that H&M do bikinis with bra sizes and adjustable backs, so you're completely free to make sure the cup size fits and adjust the band which is ideal. They're also super pretty...just look at the pattern and silver detail! And quite bargaineous at the same time - I cringe at spending loads of money on a scrap of material I will probably wear only a few times a year (England is just not cutting it with the sun situation sadly) but I think I got these for between 10 - 15euro each, which is not too shabby at all! They're underwired, give good support and are just so flattering - which is 100% the most important thing in my book when buying a bikini. So in summary, I definitely recommend H&M for more supportive/enhancing swimwear - I know it's literally a huge high street store with a pretty sizeable holiday collection each year, but for some reason I never really found what I wanted until now.
Lily Pebbles
recommended a heap of really lovely looking swimwear recently for similar body types, and did it much more eloquently than I have so I definitely recommend checking her haul out for more inspiration.