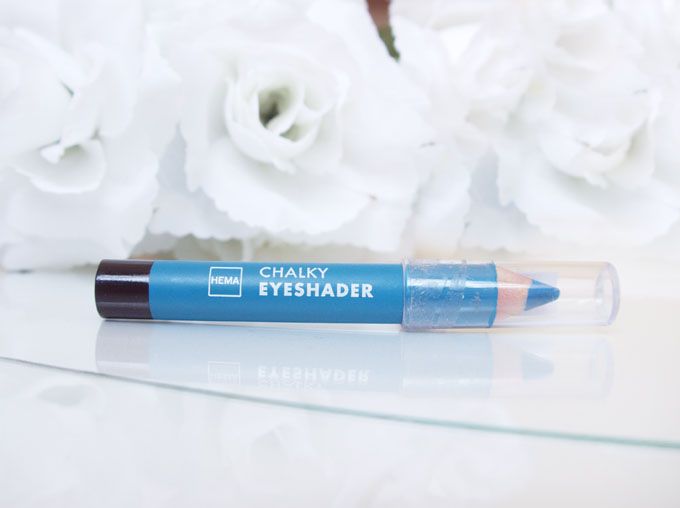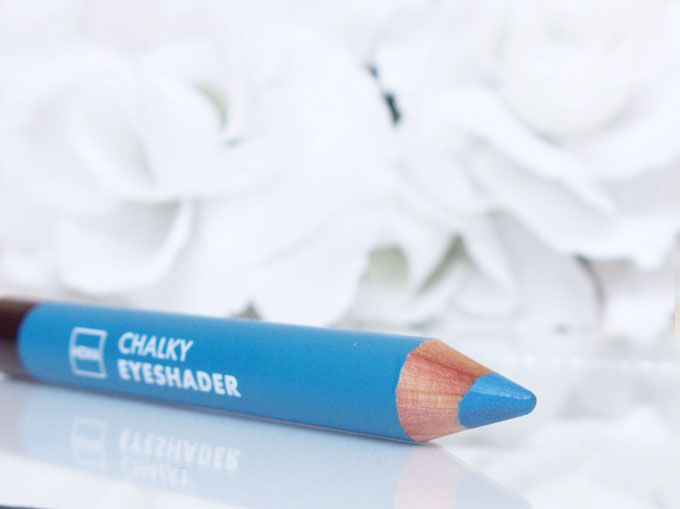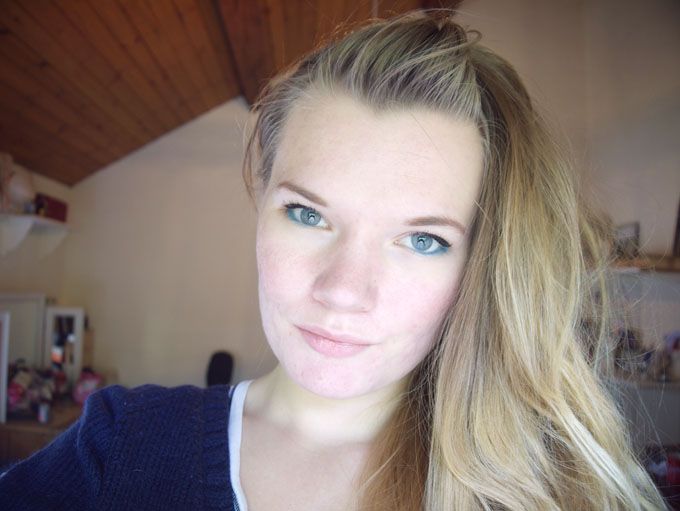 Colour is always something that has scared me when it comes to eye makeup - give me neutrals and classic tones every time! I love looking at pastel toned eyeshadow looks, bright makeup creations and summery colours but I've always stopped just short of actually attempting to recreate any of those looks myself - the furthest I've gone is introducing a rose gold shade into my collection. Yes, I like to live on the edge! This summer however is the summer when things are going to change. And in that spirit, a few weeks ago I found myself picking a slightly electric blue eye pencil up off the shelves of my local Hema (Belgiums answer to Superdrug, but with only the one brand - Hema) and before I knew it I'd gone through with the purchase and was the proud owner of a less than neutral eyeliner.
I absolutely love the subtle blue eyeliner underneath the eye look and have happily spent large amounts of time lusting after it on Pinterest. As colourful eye makeup goes, it's a relatively safe option so it seemed like a good place to start for a colour-phobe like myself! I went for simple bronze/gold eyeshadow as I didn't want anything too contrasting and bold, and then just added a tiny bit of blue eyeliner in the waterline. Simples! I felt a bit more confident after this so I popped a little bit more blue under my eyes and blended it quite a lot to give it a more blurry effect, and was quite surprised by how much I liked it! I think it gives a really subtle and fresh burst of colour, and I can definitely see myself being a bit more adventurous when it comes to my next Summer festival. As I have blue eyes I was worried it would kind of get lost a bit but actually I think it really accentuates them so this is a winner in my books for anyone with blue eyes!
Now to be brave enough to wear it out of the house...