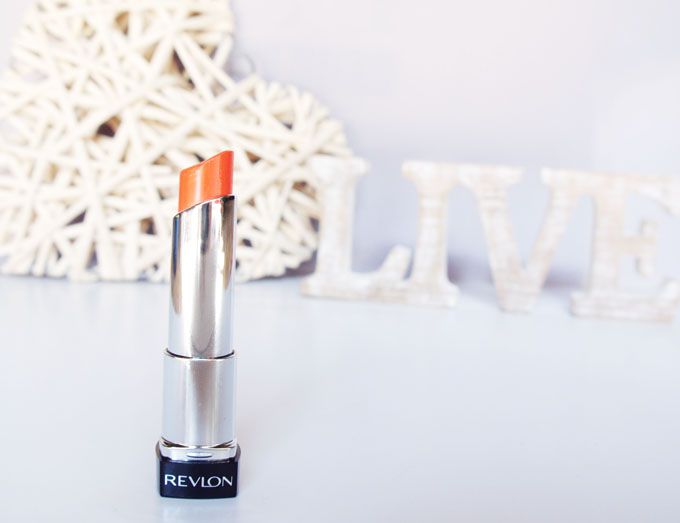 Lets just ignore the fact that my hair has a mind of its own...
The orange lips trend is not promising to go anywhere soon, and I personally am in love with it - bright orange lips with minimal eye makeup can look so stunning, and even better with a tan (which lets face it I am not going to get any time soon!). The only problem is: I have a slight fear of the bolder lip. I really love how it looks on other people, but when it comes to attempting it myself I just can't seem to get the hang of it. I'll happily go for deep wine colours in winter but when the summer comes, give me a peachy nude or a subtle pink any day. However, after admiring from afar how amazing a burst of colour can look, I decided to give it a whirl myself and try to lure myself out of my self induced rut of neutral tones.
Not wanting to dive in at the deep end, I had a rummage through my lipstick collection and fell right back in love with a old favourite from a while ago. Revlon's
lip butters
were very hyped up when they first came out, for good reason, but have since been overtaken by the beautiful array of lip crayons. I've spoken about this briefly
here
but a little recap: Tutti Frutti is a gorgeous orangey red tone and can be built up from sheer to full on WOW coverage - perfect for those of us who want to start with a more subtle wash of colour! Super moisturising, great colour payoff and really flattering for paler skin tones as well - I'm so glad I rediscovered this lovely little gem, and can see myself getting a lot more use out of it this Summer!
Will you be trying the brighter lip trend this season?
♥