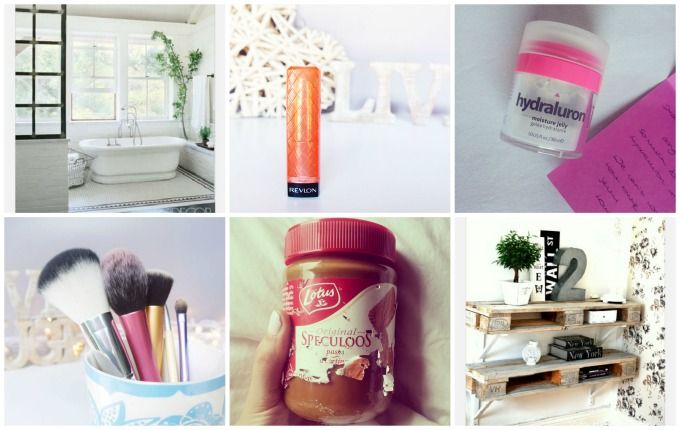 Interior dreaming of an all white bathroom with a sneaky tree growing in the corner. I'm completely obsessed with homewares at the moment, with the return to uni and possibility of a new room to decorate on the horizon! I rediscovered my love for
Revlon's lip butters
, found a new favourite in the new release from Indeed Labs (review to come), and wrote about my
most used brushes
. Still addiced to Lotus speculoos spread, and what's this? More interior inspiration!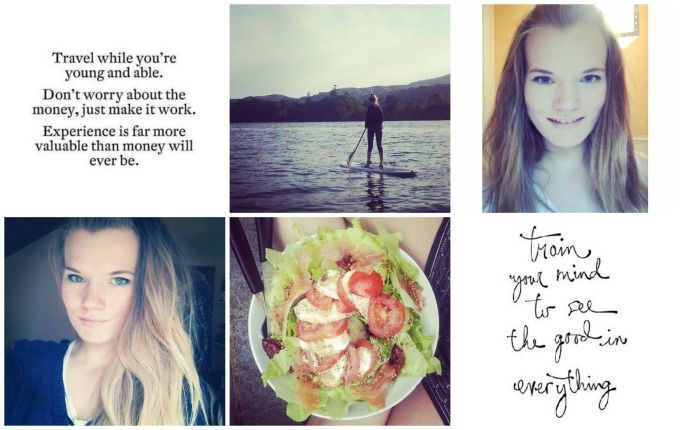 This quote sums up exactly how I'm feeling at the moment. Went paddle boarding for the first time which was so much fun and I didn't fall off one single time! A few selfies to spice things up, and a Jamie Oliver-esque salad which was too photogenic not to include. And another quote because it's good to stay positive.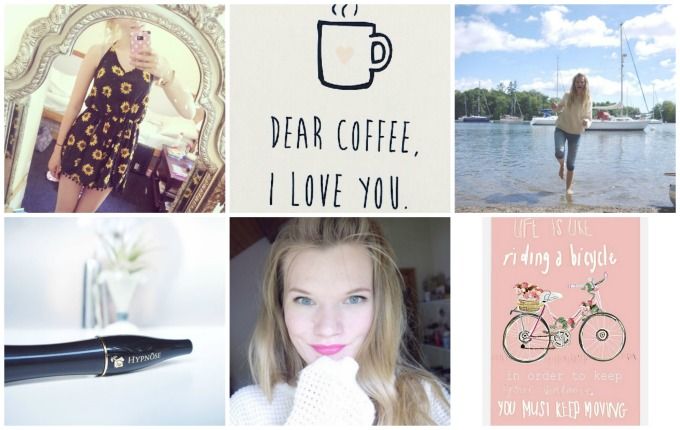 I got this playsuit from China through ebay, and after making a mistake on the sizing on a bikini I thought going for an L was the right thing to do - not so much. As a result this is soon to be a dress, fingers crossed! Expressing my love for coffee, and practising my best Baywatch style run during the brief heatwave we had. I'm still not totally sold on Lancome's
Hypnose mascara
but it's a good one nonetheless, still glad I got it on offer. Cheeky little
about me
post, and some more motivation for life in general.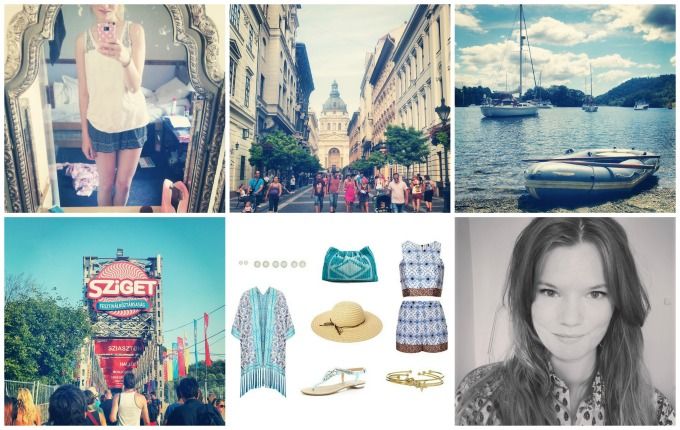 Messy mirror but another heatwave memento - miss those days when shorts were ok! I went on a trip to Budapest last week and loved seeing St Stephen's basilica in such gorgeous light as well as spending an amazing few days at Sziget festival! I definitely don't appreciate living in the Lakes as much as I should sometimes - look at
that view
!! My favourite
wishlist
, perhaps ever, was this print based one which (like most of these photos) has got me missing hotter times!! A final happy-to-be-in-Hungary selfie to round things off.
What have you been up to these last few weeks?