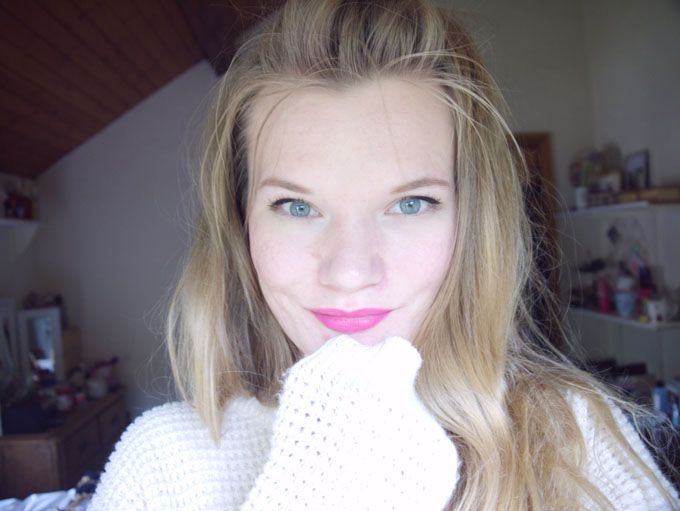 Hello lovelies!! I am a super nosy person, and I love getting to know the most random stuff about people. Having been a little MIA from the blog for a while, I thought that there is no better way to ease myself back in than with a little "about me" post!! I saw this tag on

Alexandra's

lovely blog, and thought it would be the perfect reintroduction. I hope you enjoy reading and if you do a similar post yourself, I'd love to see so leave me a link below!
What is your middle name?: My middle name is Sarah, which is also my Granny's name - so I guess that's where it came from!
What was your favourite subject at school?: This was very dependant on the teacher at the time but it was always a toss up between History and English. In sixth form I had the most amazing English teacher who made every lesson so interesting and fun - those were definitely the classes I enjoyed the most. I actually started out doing History at uni but switched to English after first year, I think History is so interesting but one of those things I just want to enjoy on my own time!
What is your favourite drink?: This is a tough one!! Non alcoholic, I have to say coffee - Starbucks Caramel Frapuccino to be really specific, but I don't have it so often. Alcoholic, either gin & tonic or Pimms - they both remind me so much of Summer!
What is your favourite song at the moment?: I'm obsessed with Sia - Chandelier, the video in particular is crazy definitely check it out if you haven't already seen it!! I'm also really loving anything and everything by Stromae, Bakermat and Kygo.
What is your favourite food?: I can't choose!! Pizza, Salad (like good salad though not just leaves) or Belgian frites. Mmmmmmmmmm.

What is the last thing you bought?: Literally, some bananas. But the last interesting thing that I bought was a gorgeous sunflower playsuit from ebay which I'm definitely going to have to adjust but I posted a picture recently on my Instagram.
Favourite book of all time?: Wild Swans by Jun Chang, I've read it a few times now and it never fails to grip me. I also loved the Harry Potter series of course, I remember my mum gave me the first book when it first came out, and I was not at all impressed by the first page - so much so that I ripped it out. Thankfully things got better from there!
Favourite Colours?: Blue, pink and yellow.
Do you have any pets?: Yes - we have 4 cats and 4 ducks. One of the cats just adopted us and as it was quite wild we couldn't tell if it was a girl or boy so called it Walter, before realising after a few months that Walter is definitely a lady cat. One of our girl ducks is also called Ronald, it's a wonder they're growing up normal.
Favourite Perfume?: I will admit to having never ever owned a high end perfume! I love them but would rather spend my money on clothes and makeup and am more than happy with M&S fragrance! However I absolutely love Thierry Mugler - Angel.
Favourite Holiday?: I couldn't choose a favourite holiday, but I really loved Essaouira in Morocco and Koh Samet in Thailand!! I go to Budapest pretty often so that must be a good one too otherwise I wouldn't go back so much!
Are you married?: Haha no!
Have you ever been out of the country, if so how many times?: I have been out of the country, quite a few times! I just finished my erasmus year in France and Belgium, and have also worked in Thailand + Budapest, and studied in South Africa.Travelling is my favourite thing and I hope to do it on a much more permanent basis after University!
Do you speak any other language?: I speak French quite well, and study it as part of my degree.
How many siblings do you have?: 2 siblings, 5 (kind of) step siblings.
What is your favourite shop?: H&M never disappoints and I also love Boots and Superdrug!! Not very original I'm afraid...

Favourite restaurant?: Definitely cannot choose this as I rarely go out to eat! Anywhere with a good cosy atmosphere is ok with me.
When was the last time you cried?: Oh gosh I will cry at anything, honestly it's awful. I was at the gym the other day and a little baby came on Jeremy Kyle which I started to well up at, but the last time I cried was probably at The One With The Prom Video where Ross and Rachel FINALLY get together.
Favourite Movie?: Hmmmm...I love Lord of the Rings, Love Actually and The Holiday (at Christmas), The Shawshank Redemption is also just amazing. Oh and Moulin Rouge!!
Favourite TV show?: Friends, hands down, no competition at all.
PC or Mac?: PC - I've never had a Mac and they confuse me so much!!
What phone do you have?: Currently a Galaxy S2, however I'm looking for a new one and it's looking pretty likely that I will for the first time own an iPhone.
How tall are you?: About 172cm or around 5'8" I think.
Can you cook?: Yes although not very well. Baking is definitely where my strengths lie, I can make a (very basic) cake with no weighing scales, that's my party trick haha!