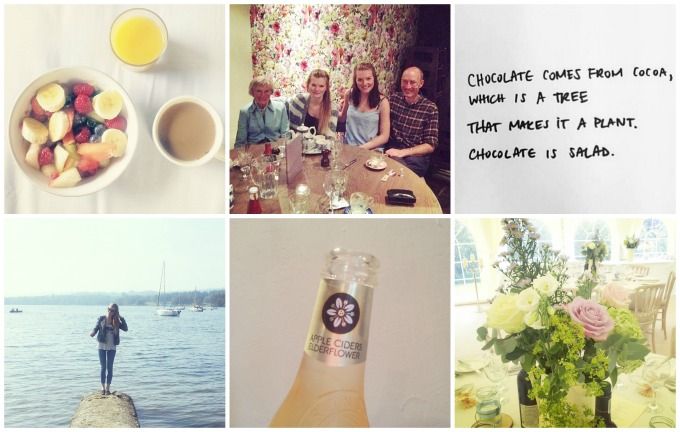 Starting the day properly with good strong coffee, OJ and fruit left over from the B&B where I work occasional mornings...I'm a strong believer that a good breakfast can change your day! | 3 generations as my granny came to visit before going off to Ireland, she is a truly energy filled lady! | Very good logic. | Enjoying the Lake District in all it's beauty. | Why on earth don't they have such amazing flavours in the UK? Got this from Budapest, need to go back already for more. | Pretty flowers at a dream wedding I worked at.

Yummy coffee & cakes at Chesters, a truly lovely little café which I cannot believe I haven't visited sooner! | Showing some British/Northern charm to my gorgeous Belgian friend | A cheeky little trip to Manchester, I forget how pretty this city can be!!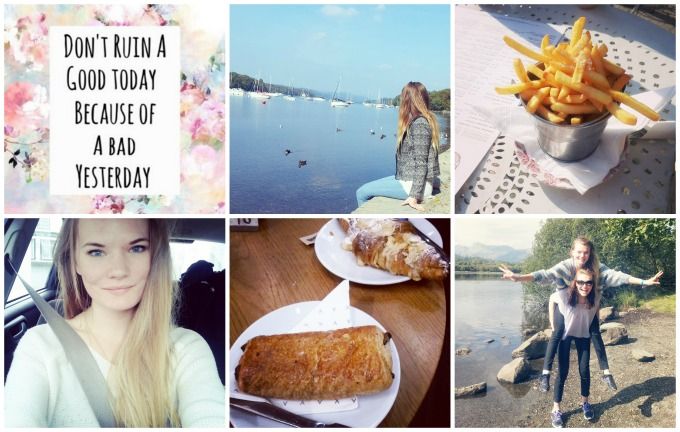 Gorgeous + very wise quote. | Lake District loving! | Chips chips chips, these are my favourite food and I miss Belgian frites every day (these came from a local hotel, and were preeeeeeetty good!) | Making the trek back down to uni including a 2 hour train delay...it's good to be back! | Trying to recreate French breakfasts | Missing my beautiful little sister and her crazy face.
What have you been up to this week? If you've done any similar posts I'd love to read them.