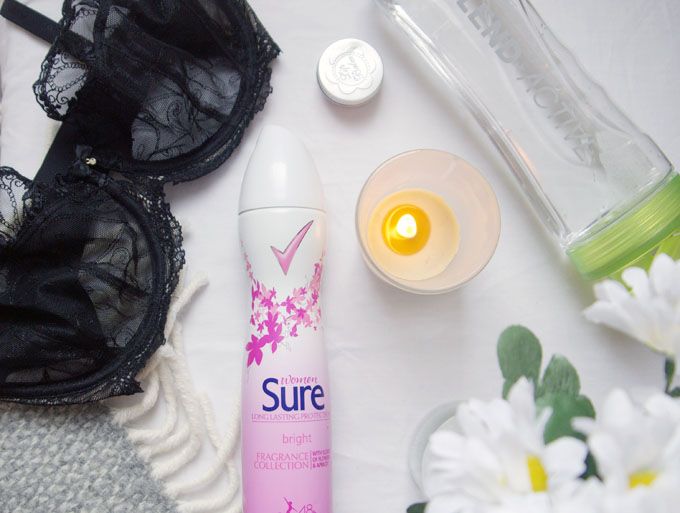 January always seems to be the longest month and this year was no exception. I'm so happy it's going to February tomorrow because lets face it, that takes us one step closer to Spring and Summer, and one step further away from the coldness of the Winter months! I haven't been super adventurous this past 31 days, however there are a few things which I've loved using nonetheless!
M&S have upped their game so much when it comes to pretty much everything, and I found an amazing bargain among their sale rails the other week that I couldn't resist sharing. Definitely go and get a peek if there is still a little sale on at your local store because everything is really heavily discounted - this gorgeous bra was only £5.99 (down from £22!!) and is from the Autograph range so is great quality and a bit more sophisticated.
Dry winter lips are nobodies friend, so lip balm naturally features on this list - mine is from
The Bath House
and is tiramisu flavour. It is absolutely gorgeous and smells so heavenly, plus its made naturally and locally.
I treated myself to a
Breville Blend Active
just after Christmas and so far am loving using it, I'll pop a full review up soon but so far it's been in daily use.
This Air Wick Vanilla candle was on offer in Tesco so I picked one up on a whim and have been so impressed - I would never have considered
Airwick
as a scented candle brand, but this smells beautiful, is very strong and has lasted me quite a while. I'll definitely be picking a few more of these up!
Deoderant isn't exactly the most exciting of products but a good one is indispendable. Sure have always been a brand I've gone back to, this one actually smells like a floral body spray/perfume but with the added bonus of being...well, a deoderant!
Tweedmill do the snuggliest, warmest blankets - mine hasn't left my bed since I got it, I love the soft grey colour and amazing quality.
Also, unphotographed because I
ate them all in one sitting
am saving them for later, the cookies from Sainsburies bakery section are THE most delicious biscuit ever. I'm torn between Double Chocolate and White Chocolate and Raspberry as a favourite...
What have you been loving this January?
Labels: favourites, lifestyle