Todays post is somewhat inspired by Mollie's wonderful "Keeping Happy in January" post (check out
her blog
, it's gorgeous). With the winter blues setting in, it's the little things which really make a difference and act as little pick-me-ups. I tend to get quite gloomy in winter, I don't know about you but the cold weather, lack of sunshine and longer nights have me wishing I could stay snuggled up in bed forever - sadly this isn't a practical option! These are a few things that have been keeping me smiling recently.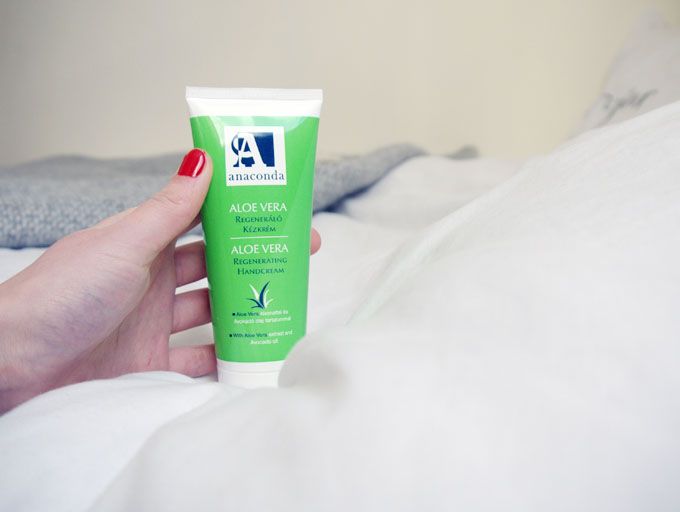 The loveliest handcream, a bit of an overpowering scent but the fact that this makes my hands feel so super soft more than makes up for that. I got this in Budapest, and it's just perfection, I'm addicted to anything with Aloe Vera in at the moment which could explain this little purcase!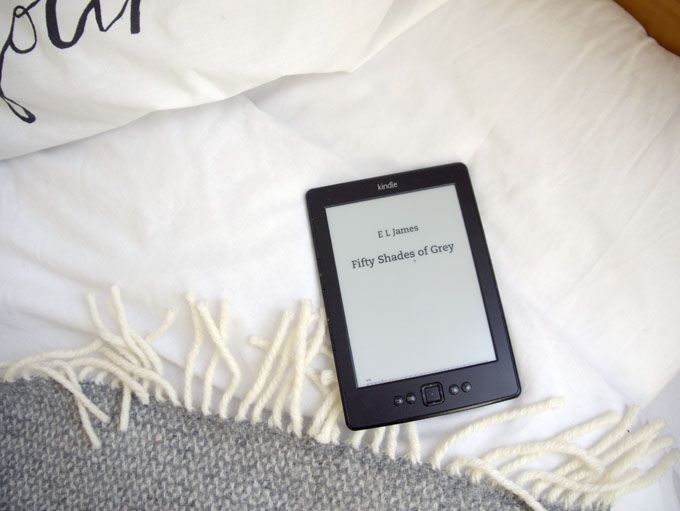 I recently finished reading Fifty Shades of Grey for the second time, I don't care what anyone says I love it and just as with the first time I read it, it totally hooked me. I haven't read or watched Twilight so the whole fan fiction thing goes totally over my head and I can just appreciate the bad writing and ease of reading. Perfect switch-your-brain-off material, I can't wait until the film comes out! If anyone has any book recommendations I'd love to hear them.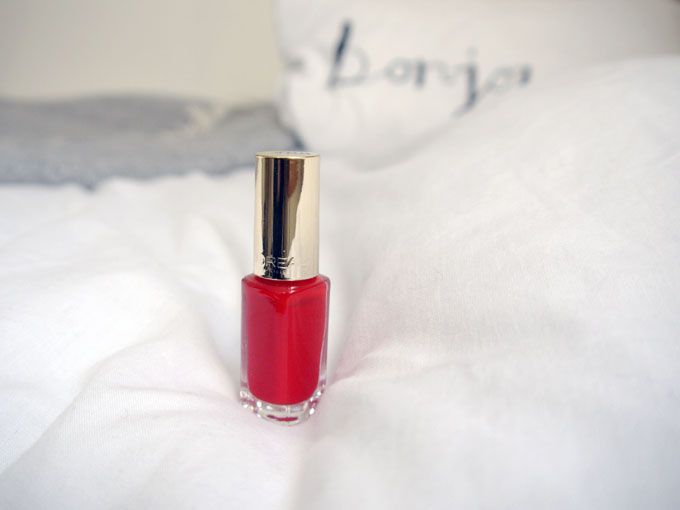 I'm awful for painting my nails and then leaving them for weeks until they're chipped and faded (lovely!). This year I'm making an effort to be more on top of the situation. I got this gorgeous L'Oréal nail polish in one of those freebie boxes they give before Christmas and absolutely love it, I didn't have a true red shade before and this one is pretty classy.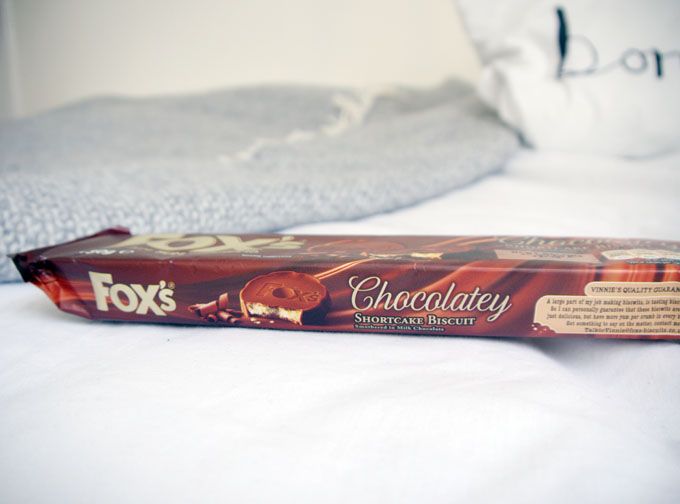 After all the cookies from the Sainsbury's bakery section, these have to be the best biscuits ever. There's been a lot of hibernating in bed, watching Friends and eating these recently thanks to the chilly conditions outside, there's nothing better when it's cold out than snuggling up and forgetting about the world.
Bear with me on photo creativity levels, I'd love to start being a bit more original and creative but am easing myself into it at the moment :)
Labels: currently loving, lifestyle, sunday post