As the end of my time at university draws ever closer (which is scary enough in itself!), I find myself dreaming more and more of all the places I want to visit once I have the freedom and time to do so. Given that my days are currently spent on
Pinterest
looking for inspiration, I thought I would share some of my dream destinations. Every month I'm going to add one more place to my travel bucket list, and hopefully one day I can start ticking them all off!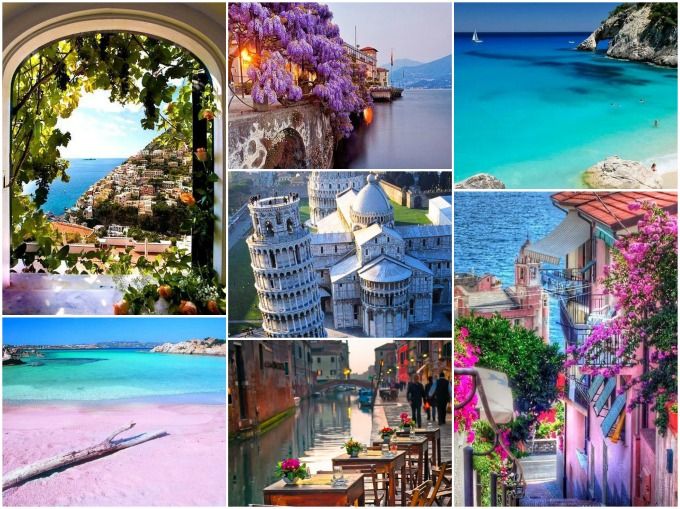 Clockwise from top left: Positano, Amalfi Coast; Lake Como; Turquoise Beach, Sardinia; Tellaro; Venice; Pink Beach, Sardinia; Pisa
All images from Pinterest.
Starting slightly closer to home this month, Italy has been somewhere I've wanted to explore ever since visiting my friend in Rome last year. Honestly, I think I could go just for the food but the amazing scenery and beautiful little towns hold huge appeal for me as well, not to mention the summer sunshine! The gorgeous little winding streets, serene peacefulness of Lake Como and beautiful blue waters in Sardinia are all too tempting. Given my love for coffee, I'd probably spend all my time at espresso bars, living off of ice cream, pizza and pasta. My friend drove along the Amalfi coast and made me incredibly envious, so a road trip through Italy would be a dream come true.
Where is on your travel bucketlist?
Labels: bucket list, travel, wanderlust, wishlist