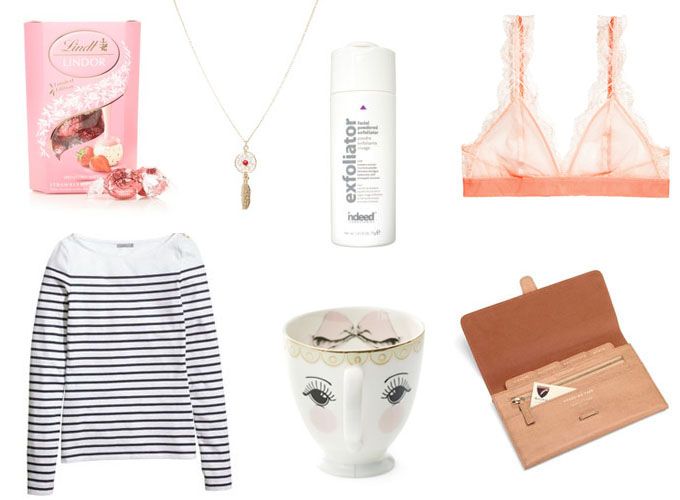 Lindor chocolate is possibly my favourite and I was so excited to see that they had brought out a
Strawberry & Cream
version of their classic chocolate balls. I have yet to get my hands on these but can only imagine how yummy they'll be! (They're also on offer for £3.50 in Tesco I think!)
Choker style necklaces are an obsession at the moment for me, and
this one
is just so pretty with the little dreamcatcher charm.
Indeed Labs never fail to impress - Hydraluron is an absolute staple and I love Peptabright as well - so this would be a welcome addition. I'll be honest, I'm just so intrigued about the idea of a
powder exfoliator
!
My housemate got the black version of this gorgeous
bra
from H&M and it's so gorgeous I have to have this more spring coloured version!
Thanks to
Em's
recent instagram post, I think quite a few people are lusting after this beautiful
Aspinal travel wallet
. I've become very good when it comes to travel documents however this would be a great extra way to stay organised. Bargain version
here
!
Just how cute is this little
teacup
?! I saw it on
Becky's
blog, it reminds me of Chip from Beauty and the Beast and is so adorable.
A classic stripe top is something I see as an essential but have never got round to buying for some reason - so I can see
this
finding its way into my wardrobe very soon.
What have you been wishing for lately?
Labels: wednesday wishlist, wishlist