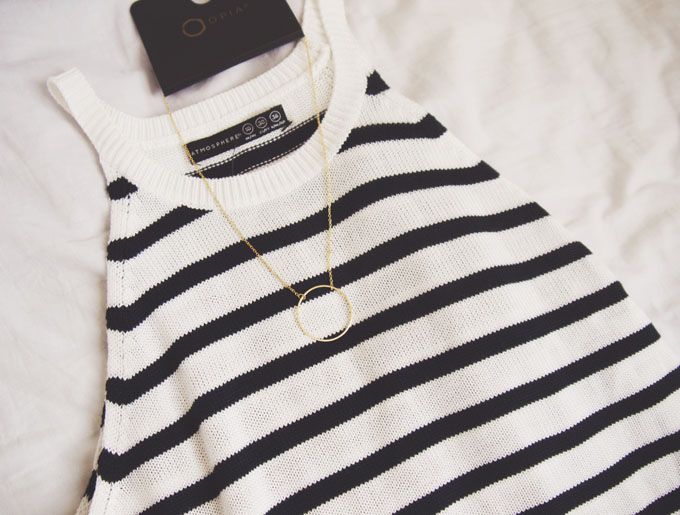 This weekend, I found the time to pop into town for a quick browse. I am on a serious spending ban, due to barely having enough rent money, honestly where does it all go?! But having seen this necklace on
Jess's
instagram, I knew I had to find it, and considering it was from Primark I also knew it wasn't likely to break the bank - we have to treat ourselves sometimes! I walked through the doors with shutter vision, literally blocking out everything around me so I wouldn't be tempted - but I can say that Primark is really pulling it out of the bag this season, I couldn't help having a glance around and everything looked so gorgeous and summery! Considering it just snowed at home I'm not ready to hang up my winter coat just yet but when I do, and when I have some money, Primark will be one of the first places I go!
I was lucky to find the necklace hidden away among all the other jewellery, it's such a perfect minimalistic piece which will go with everything - and cost £1.50 which is an absolute bargain! I also couldn't help trying on, falling in love with, and consequently buying this lovely stripe top - it's got a high neck, and is a kind of fine knit material which I love and it'll be perfect for the warmer months! Sizes were running low, and considering it was £5 (yes, £5!!) I can see why.
Hopefully I've satisfied my shopping cravings for a while, but I wanted to share this little haul - it'll be the last for a while I think!