Budapest is experiencing something of a gastro boom at the moment (in my opinion the food has always been great but new places to eat and drink are popping up all over the place). Nestled in a street at the heart of the city, only a stone's throw from the Danube, stands Borkonyha Winekitchen, recipient of Budapest's third Michelin star. As a slightly belated celebration for my sister's 21st (they grow up so fast!!) we went for a little family meal and I got to try my first Michelin approved supper...as someone who loves food and can almost always be found eating this was like heaven.
I wasn't very efficient and only took photos of the food itself, and not good ones because it looked too delicious to wait for, but imagine a softly lit room, with hints of deep red and a well stocked bar overlooking the intimate dining area. Attentive waiters take your order from the pretty varied menu and extensive wine list - everything looks amazing and hints of Hungarian flavours show through (beetroot soup, mangalica and cottage cheese noodles to name a few).
Amazing black bread, which we were assured was not burnt. A taste test confirmed this was definitely some of the best bread I've had in a while.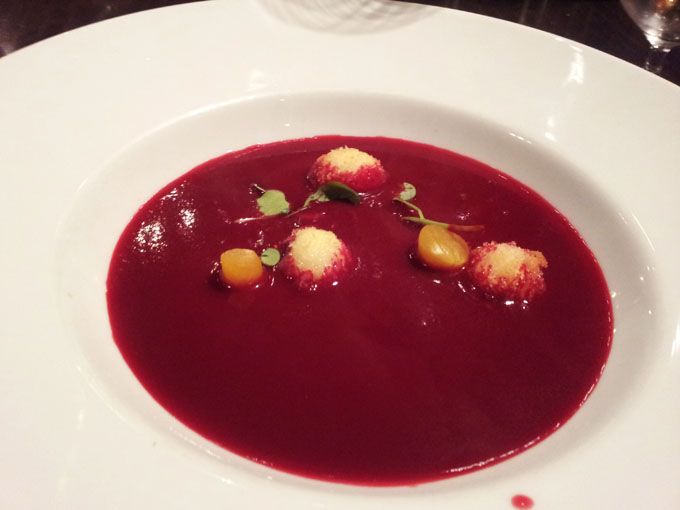 Beetroot Soup with Goats Cheese, this was delicious and the waiter's face lit up when I ordered beetroot.
Quail breast with steamed egg and jerusalem artichoke. Cannot recommend this enough. Just looking at it makes me want to lick the screen.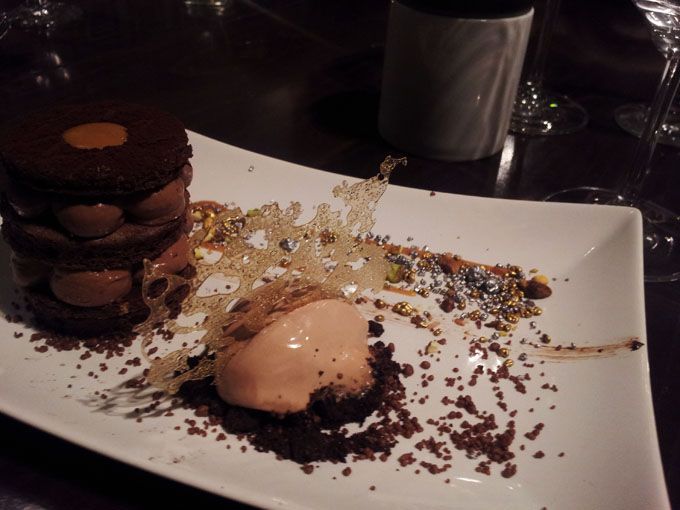 Dobos Torta - a traditional and VERY yummy Hungarian cake. We noticed a slight theme of popping candy in the dessert menu, no complaints here!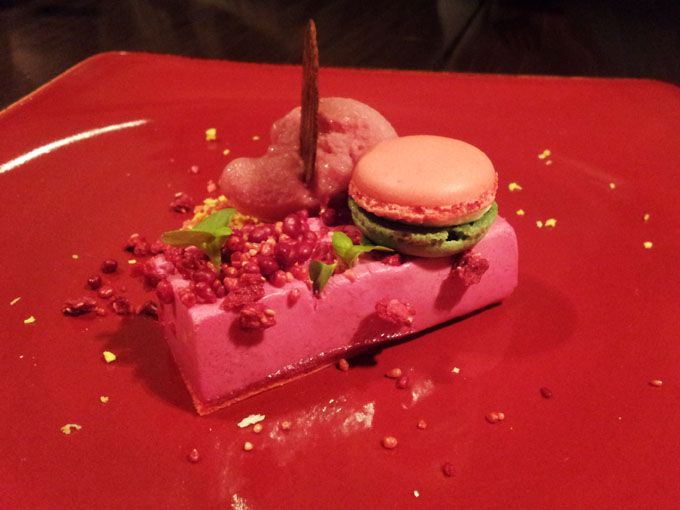 Beetroot dessert with grenadine cream - earning another nod of approval from our waiter - with a macaron in the colours of the Hungarian flag.
Cottage cheese noodles with raspberry. These aren't actually cottage cheese but more of a kind of cheese used in desserts which I am pretty sure we just don't have in England. Delicious and very sweet, letting the raspberry provide the perfect sharp balancing accompaniment.
If you ever have the chance to visit Budapest and are looking for something a bit special I highly recommend checking out Borkonyha Winekitchen - the friendly, informal atmosphere and amazing food make it a wonderful place to enjoy an evening in the Hungarian capital. Book ahead, and visit the
website
for a taste of the menu.
Have you been to any amazing restaurants recently?