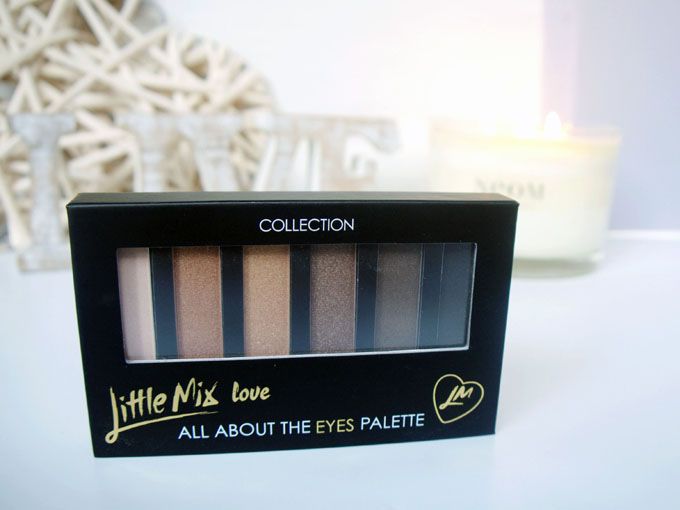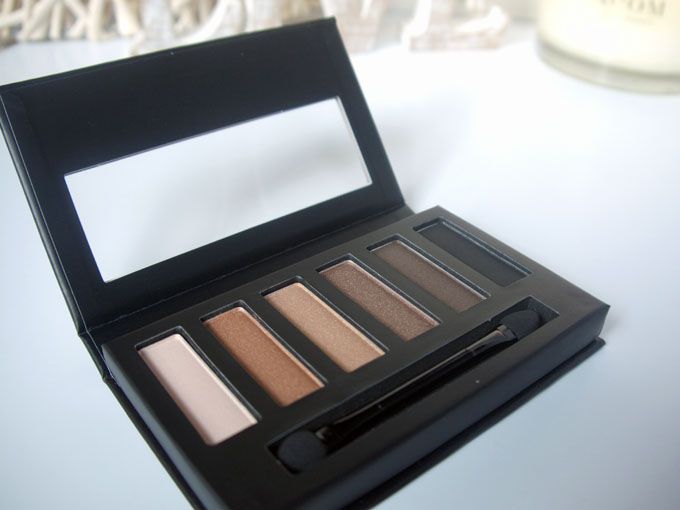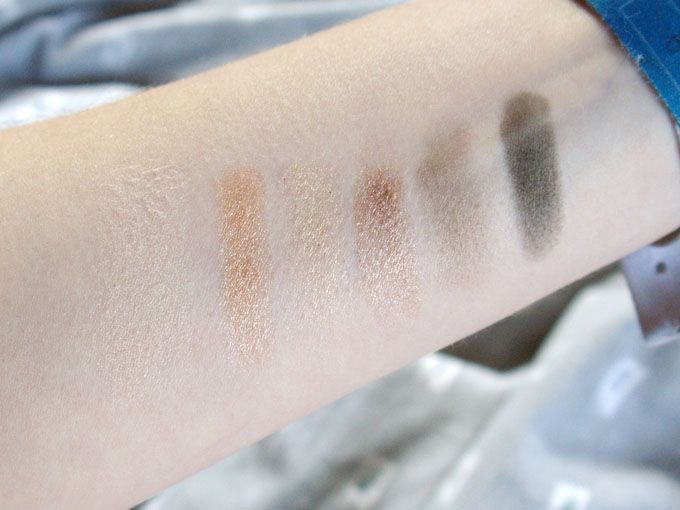 Nude eye palettes are something that will always catch my eye. No matter how loyal I remain to my Urban Decay Naked Palette (seriously on its last legs), alternative offerings - whether dupes or just similar! - never fail to grab my attention. The MUA Undressed palette was one such product, however whilst browsing the aisles of Boots my eyes fell on this gorgeous Collection x Little Mix collaboration, the All About the Eyes Palette. A dinky little size, I thought it would be ideal for traveling and general everyday wear, and at a mere £3.19, I couldn't resist and snapped it up immediately.
The shades lean on the warmer side, which I was wary of given my pale skin and cooler toned complexion, however now that the summer months have started to inch their way into our lives, I have really been enjoying using this! The shades range from a pale champagne through golds, bronzes and warm taupes, all the way to a matte black. I've been loving wearing the shade "Sunkissed" alone for an easy daytime look, it just gives a lovely subtle bronze shade. Apart from the black, they all boast a fair amount of shimmer which I love, but is something to be aware of - it's certainly not the disco ball effect however nowhere near matte. Worn alone, these wear pretty well if not brilliantly, however I've been using them over a L'Oréal primer (more on that in another post!) and have found that I can wear them all day, or all night, with no problem. In terms of pigmentation, I'm pretty impressed - whilst it doesn't quite meet the UD Naked standard, these are some lovely and relatively intense shades which, lets remind ourselves, cost under £4! I think this is where this beauty really wins for me - affordable, but good quality. The perfect choice for a holiday due to the size, it actually fits into my daily makeup bag with no fuss and I know that I can create multiple looks due to the versatile range of colours.
Overall, I have really fallen for this palette - it's absolutely ideal for daily use as well as for on the go, and I've been turning to it on a regular basis for both casual and more jazzy night time looks (did I just say jazzy?!).
Have you got a favourite eye palette? I'd love some more recommendations!
Labels: collection, eyeshadow, makeup, review