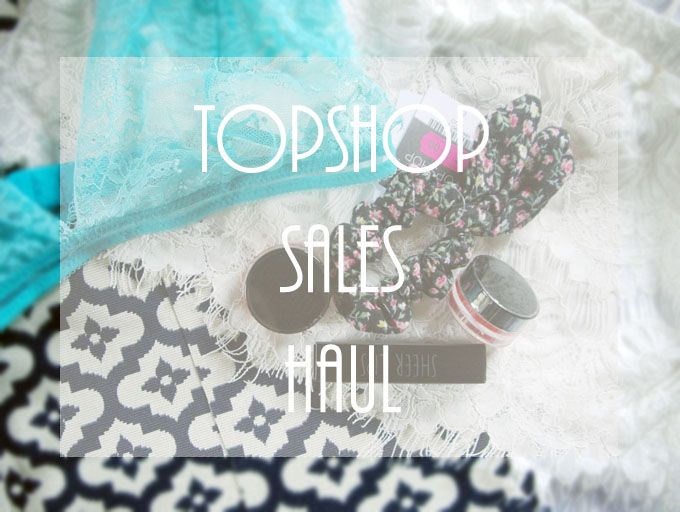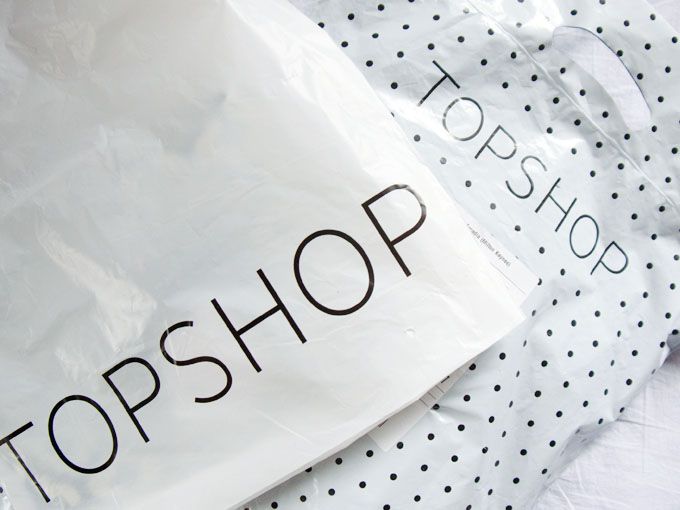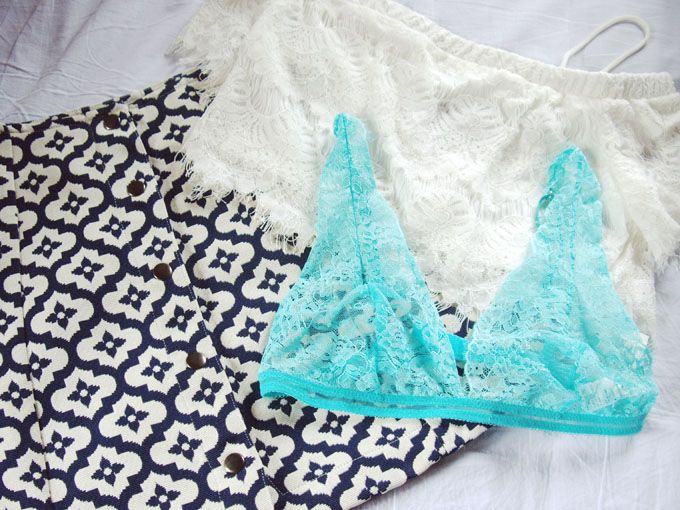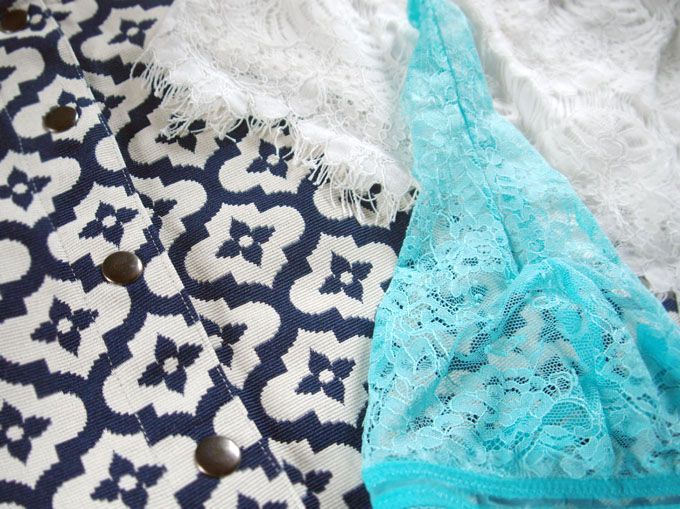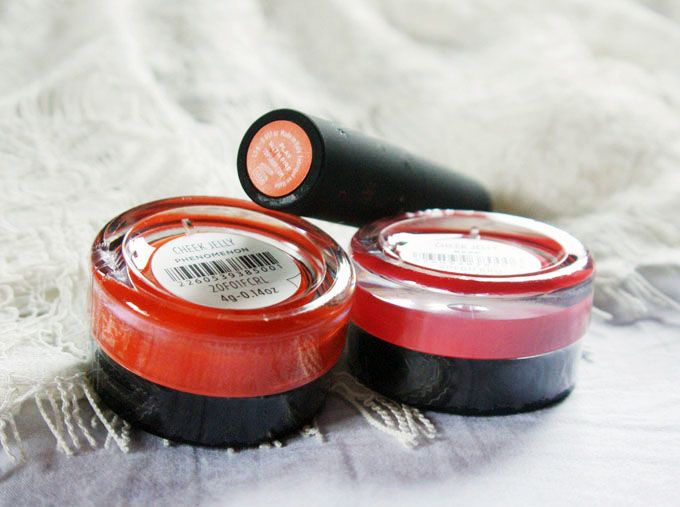 Sales shopping is a bit of a weakness of mine (I'm sure I'm not alone in this!). I tend to go a little crazy though, and just buy things because they're cheap or significantly reduced, without thinking about whether or not I really actually want them. Cue a large amount of ill judged purchases which may have been amazing bargains, but when you aren't going to wear something ever, it doesn't matter what it cost - it's not a bargain. This year, as I'm saving for my upcoming time in Barcelona, I've largely ignored the sales, but caved when it came to Topshop and before I knew it I was browsing away online, "just to have a look". A few hours later, an order had been made, although it seems like the spending gods are looking out for me because it turned out after I'd made the order that half the items I'd bought weren't in stock and so I was saved from spending a ridiculous amount! A few days later, I popped into my local store and couldn't resist picking up a few more bits and bobs, and so I thought I'd share what I bought in a little haul post.
First up, I'd featured this gorgeous lace top in a recent
wishlist
so I was really happy when I saw it in the sale for a measly £12! Out of stock in my normal size, I had to go for Petite and this probably won't work out as the top is absolutely lovely but a little too short. It's also a bit impractical due to the fact that you can't really move your arms in it without the bardot style sleeves riding up and the whole top lifting, although I would guess this is again because I wasn't able to get my actual size! If you can find it, try it on because it is so stunning and if I do see it in my size I'll be snapping it up in a flash. I popped a photo of it up on my
Instagram here
if you fancy seeing what it looks like on. Moving on, I've wanted a lace non-padded bra for so long now, and it may finally be time to call off the search - this one is so pretty and my favourite thing is it actually has three fasteners at the back,
like a real bra
, despite being sized like clothing rather than underwear (a pet hate of mine!). Finally, I saw this skirt in store and literally watched as it was reduced from it's already great sale price of £18 to £10! It's a really thick material which is brilliant as it won't blow up should a gust of wind come along, and whilst I am slightly concerned about the length, it was just too pretty to pass up.
Onto accessories now: I love buying little things in the sale as it's just like a little pick me up, something which doesn't cost the earth but is really satisfying! I hoovered up my favourite scrunchie a while ago (naughty Henry hoover) so picked this one up, the little bow ear things are so cute. Topshop makeup is always a winner, I love everything I've bought from the Topshop beauty section so far so seeing these online in the sale was just too much. The sheer lipstick, which I got in Play With Fire, looks like a scarily bright orange but hopefully translates into a much more subtle colour on; the cheeky jellies were partly just due to sheer curiosity however I also love the idea of a nice sheer wash of colour. I picked up Beep and Phenomenon, the first a more pinky shade whilst the other is definitely a strong orange, and cannot wait to use them.
So there it is, my little Topshop sales haul! I think I was pretty well restrained, although it could have turned out differently had half my order been in stock. The Topshop sale is always a good one I feel, none of this "reduced from £20 to £18.99" business.
Have you picked anything up in the sales?