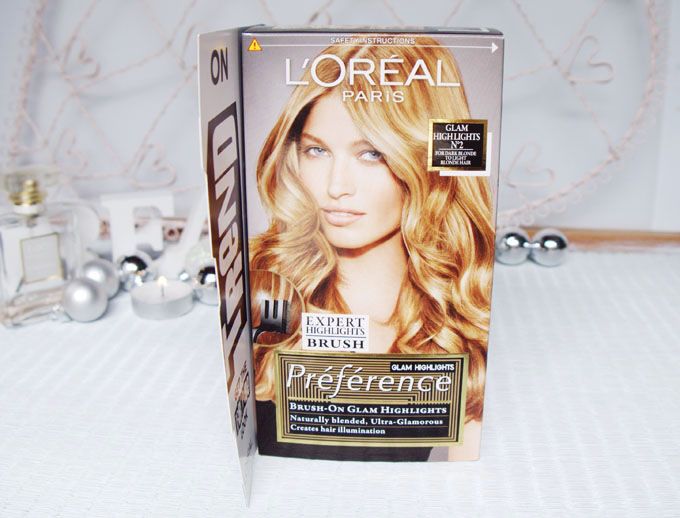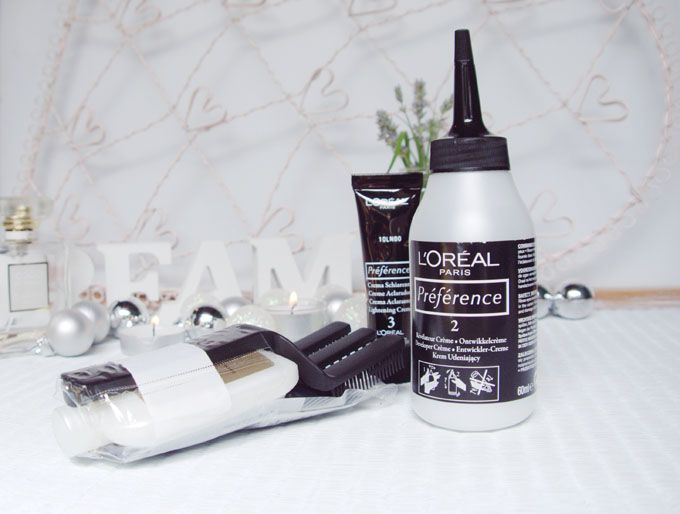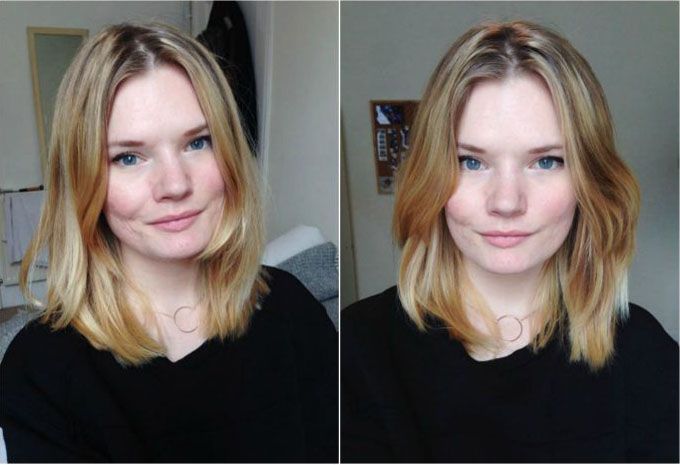 After using Glam Highlights.
I've had a bit of a blonde ombre going on for a year or two now, and in that time have only really dyed the ends of my hair to brighten things up a bit. However cutting my hair a lot shorter a few months ago meant that I pretty much said goodbye to whatever blonde was left, leaving me with - for the first time in as long as I can remember - my natural hair colour, a kind of dark blonde/light brown. As a bit of a hair dye hound, it was only a matter of time before I hit the bottle again. I knew I wanted to go blonder, to do it at home - because, money - and I also knew that I didn't want a full on, all over hair dye as I was concerned that it would go a little yellow. Enter
L'Oréal's Glam Highlights kit
. Using Blake Lively as your spokesperson/model will pretty much sell anything to me, so it's no surprise that I went for this, however it also sounded like exactly what I was after - natural looking, multi tonal highlights which were easy to achieve at home.
I picked up the shade No. 2, for dark blonde to light blonde hair. Inside the box, you get all the standard blonde hair dye essentials - lightening creme, developer creme, lightening powder - as well as a three pronged brush which you use to apply the hair dye. Although it doesn't say you need to do a patch test, I did one anyway because you always should and it's better to be safe than sorry!
Application
I watched a few Youtube videos on L'Oréal's channel, as well as reading the instruction booklet which came in the box, all of which seemed to give different instructions. The general consensus seemed to be: once mixed, add even amounts of dye mixture to each section of the brush, start away from your roots, apply more pressure the further down your hair you get, and be quite generous with the dye on the ends to give a more natural effect. The videos make it look ridiculously easy: I didn't find it to be as simple as it looked, because it's hard to get the back of your head and to make sure you've applied it evenly everywhere. I've used this twice now and the second time was easier, so maybe it's a case of practice makes perfect. Make sure you've brushed your hair really really well before using this as it will make application so much easier too!
The Results
I left the hair dye on for the maximum time of 45 minutes. Honestly, I could have left it on for a bit longer as the effect was not quite as bright as I'd hoped for. Nonetheless, I was left with a lovely and really natural colour, which really brightened up my hair and didn't look yellow at all - yay! It did look a bit patchy at the roots, and this is probably my biggest criticism of the product. My friends said that they couldn't really notice it and once I'd dried and styled my hair, it wasn't that obvious - I guess that's just what you get for doing highlights yourself at home, rather than getting a professional to do it! A few washes later and the patchiness was all but gone, so whilst it was a bit annoying it absolutely would not stop me from using this again (and I have!).
All in all, this is a great little home dye kit which at a fraction of the price of professional highlights, is definitely worth checking out. One box was perfect for my shoulder length hair, however if you have really long hair I'd recommend getting two as I did find myself running out by the end. The best thing about this for me is how natural the colour is: getting orangey yellow hair from a box dye was my biggest worry, but this comes out a lovely blonde shade. A little fiddly to apply - get a friend to help if you can - but worth the effort, and I can definitely see myself picking this up again in the near future.