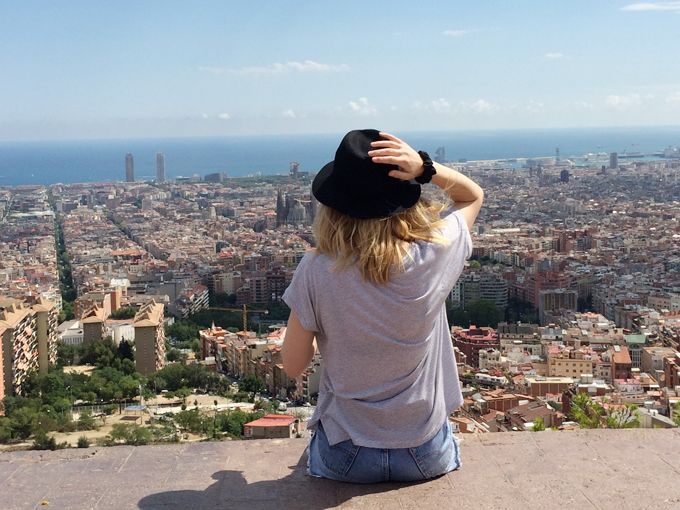 Barcelona is a city with many amazing view points. Parc Guell springs to mind, and I'm sure that the view from the W Hotel is pretty spectacular as well. But last weekend, I am pretty sure I found the one to top them all and the best part is, it's totally and utterly free and relatively undiscovered.
I heard about the Bunkers del Carmel from a friend, and it's unlikely I would have found them without that word of mouth recommendation. I almost wanted to keep them secret to myself, but that wouldn't make me a very good blogger and so I'm sharing this lesser known gem so that everyone can enjoy its beauty! Ever since I arrived in Barcelona I've wanted to visit this stunning viewpoint, and when a friend came to visit last week it provided the perfect opportunity. So one very hungover Saturday morning, we dragged ourselves out of bed, hopped on the bus and after one pretty steep walk from the bus stop, arrived at what can only be described as breathtaking scenery and the whole of Barcelona at our feet. I mean, just look at that view.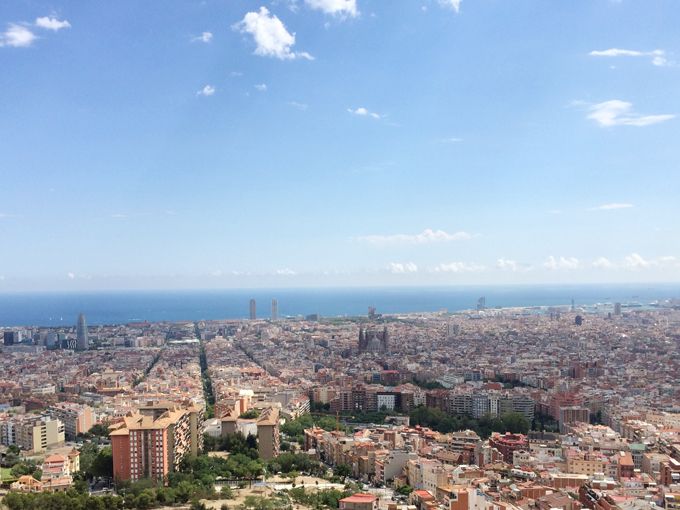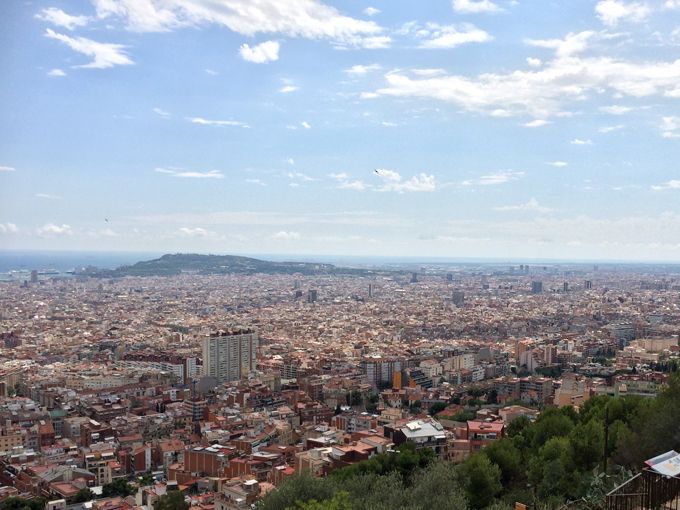 Previously used as anti-aircraft batteries, built during the Spanish Civil War, the Bunkers del Carmel have history to offer as well as those stunning 360 views. The 'Turo de la Rovira' viewpoint - named due to its location on the hill of the same name - was renovated and reopened in 2011, as a heritage space and one of the sites of the MUHBA (Museu d'Història de Barcelona). You don't need a ticket to go there, and it's not swarming with tourists (although considering how stunning it is, it should be!) - there are a few boards detailing the history of the place but other than that, you're left to your own devices. It's the ideal place to take a picnic, a date or pretty much anyone who wants to see Barcelona from above.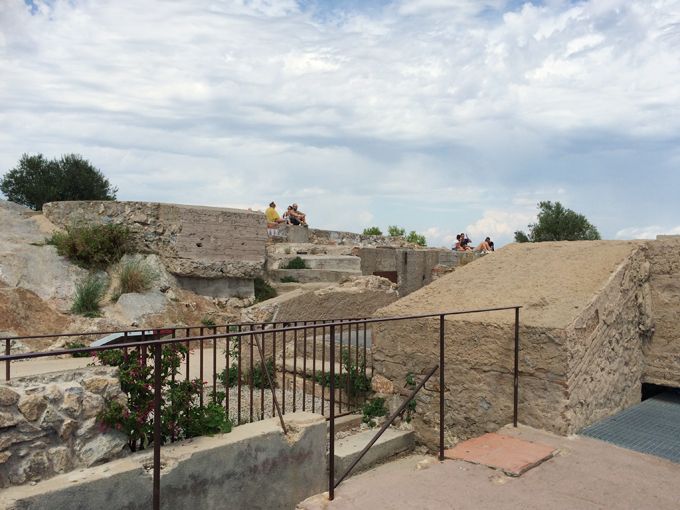 I've seen a few sites saying that they're a little out of the way and hard to get to. They may not be slap bang in the centre of Barcelona, but they're pretty much next to Parc Guell so you can easily combine the two if you're short on time as it's probably a 10 - 20 minute walk between the two (trust me, it's worth it). As for getting there, the V17 bus (direction Carmel) runs regularly from central Barcelona - take it to the last stop, and it's a short walk from there.