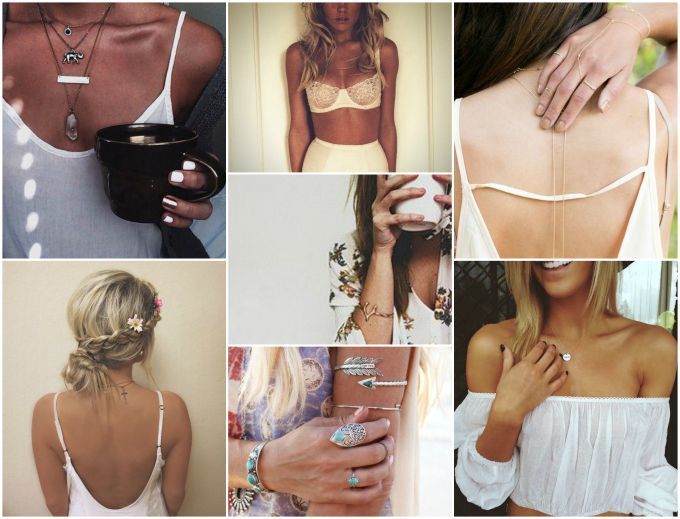 I've got back into Pinterest in a big way over the last few weeks, mostly when I'm staring at my wardrobe in the morning waiting for inspiration to jump out at me. I always find myself browsing for hours, there's just so much out there and no matter how many times I see a french braid or an off the shoulder top, I will always be happy to find more images and I've definitely been building up my boards a lot over the last few weeks with similar photos!
Anything summery, little details, pretty jewellery and the like will almost certainly make the cut - I've got into the habit of pinning
everything
I remotely like, as who knows when you'll find that picture again if you let it go! I'm seriously considering attempting this gorgeous braid/flower combo. I'm always on the lookout for new boards/accounts to follow so let me know yours, as Pinterest has become a bit of an obsession for me recently. You can find me on Pinterest
here
.
Labels: fashion, inspiration, lifestyle, pinterest