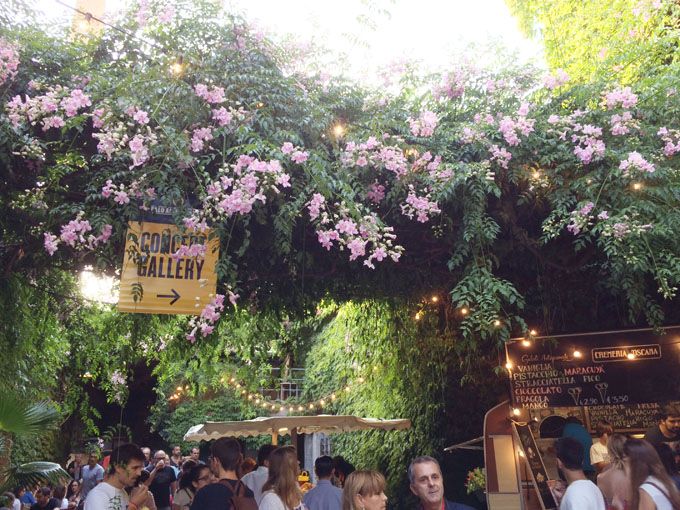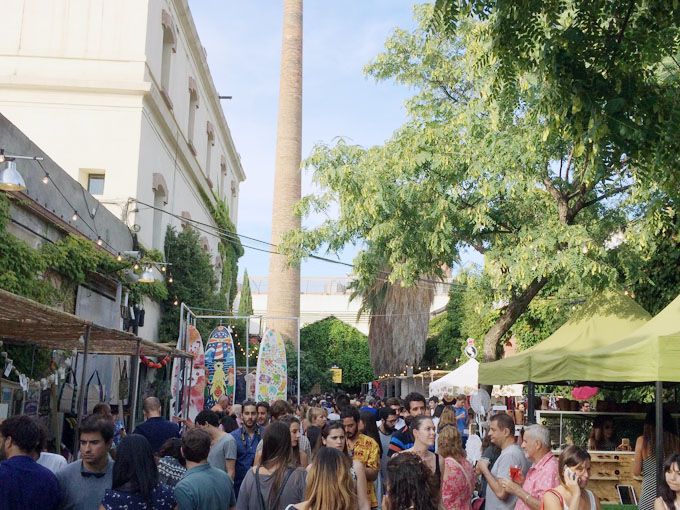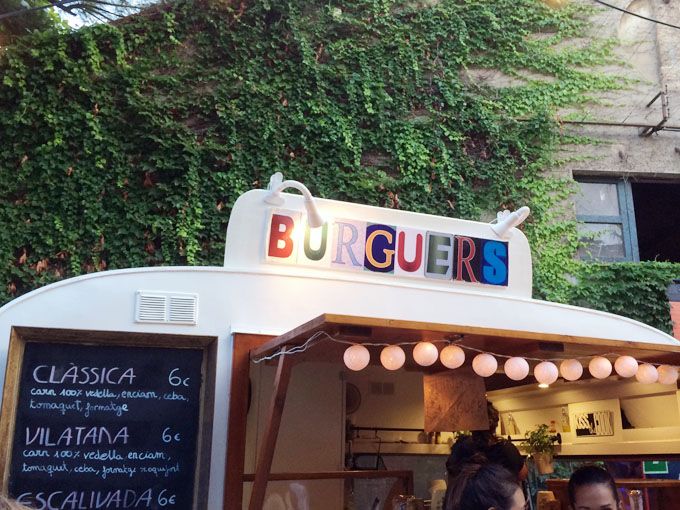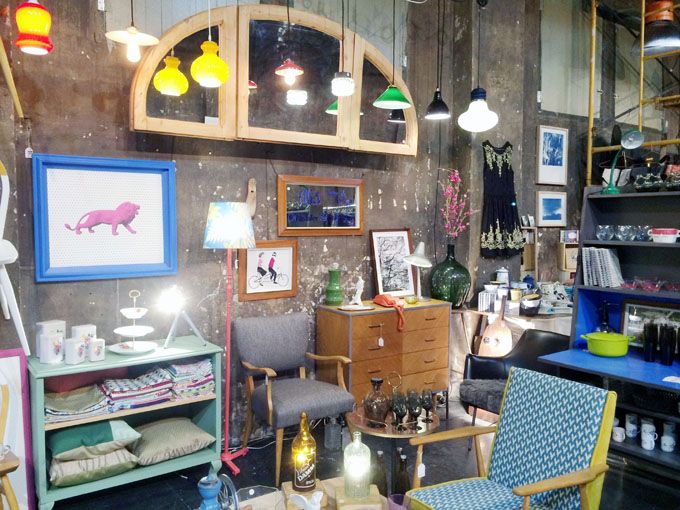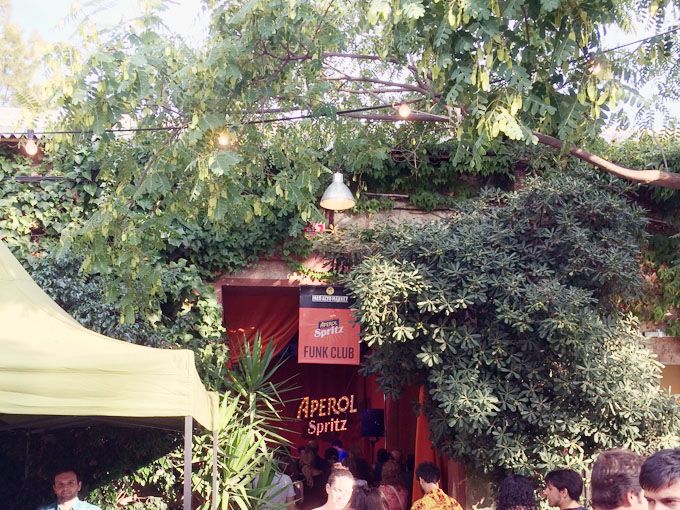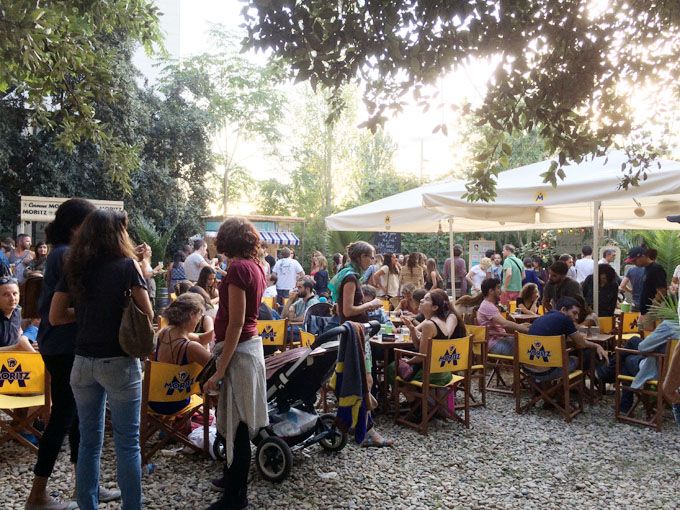 The first weekend of the month is full of markets here in Barcelona, and for that reason it's rapidly become my favourite - vintage stalls, food, drink, live music...in my opinion, that's the mixture for a pretty ideal weekend.
Since December last year,
Palo Alto
market has quickly grown to become one of the city's favourites, with queues a given - although don't be discouraged if you turn up to a long line of people, as it moves very quickly. I'd heard a lot about this stylish vintage/independent market through work, and was itching to go ever since I heard those magic words 'food trucks' - so at the beginning of September, Ela (who's already been a few times) and I popped down to see what all the fuss is about.
Held in an old factory, the market takes place mostly in the open air, set among a maze of pathways and leafy trees - you'd be forgiven for forgetting you're in the city as it really does have quite a peaceful charm. On the other hand, DJs, live music and an Aperol tent mean that there's a distinct festival vibe as well. I fell in love as soon as I stepped into the wonderland of stalls selling everything from home wares, clothing and food (my favourite). I would describe this as a well curated, perhaps slightly more pricey market - it's all quality and well selected items on offer, but there are bargains to be found as well. For me, I went for the atmosphere and the experience and it's well worth it for this alone.
Taking place on the first weekend of each month, Palo Alto is back this weekend as well so I'm a bit late in sharing this and, chances are, there will be another post about this very market in the next week or two as I definitely plan on going back for another taste tomorrow! Entrance is
€2, and
if you find yourself in the city when this is taking place, I'd highly recommend a trip.
Have a wonderful weekend.