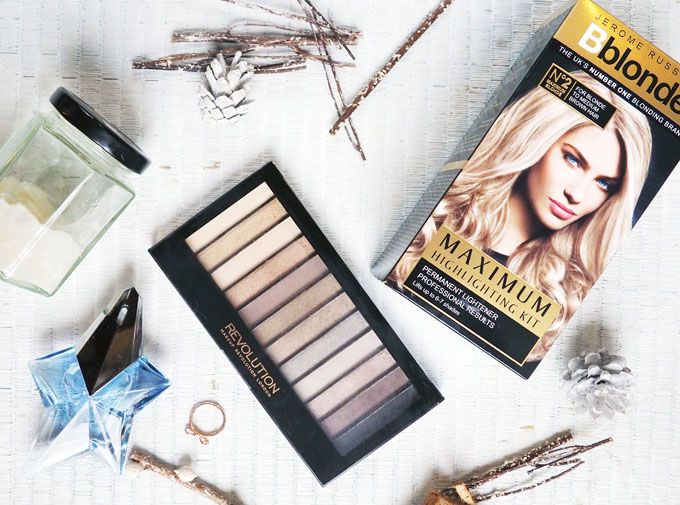 The first month of 2016 has come to an end and I don't know about you, but I'm pretty happy about that. January always feels like the longest month, it's cold, there's no hope of spring on the horizon and whilst it initially gives that new year inspiration and motivation, that pretty quickly fades and instead I'm eating all the food I can find and hibernating on the sofa with Take Me Out. I'm definitely looking at February as a second clean slate, January was a practise run and Feb is the real deal baby! I rarely do favourites posts as I'm simply not that organised but this month there have been a few things I've loved, and so I wanted to share that love on here.
Nip + Fab is a brand which has always intrigued me for its unique, sciencey sounding products. With pretty great reviews, I decided to try out their
Bust Fix Plumping Treatment
, which "visibly plumps, smoothes and firms skin around the bust and décolleté". Me being me, I managed to break the tube for this within a week of owning it so I've de-potted it into an old jam jar, excuse the basic packaging! I actually got this in Barcelona so it was a bit cheaper, around the £10 mark I think and I'm not sure if I'd repurchase for the full £16.29. Having said that, I've really enjoyed using it and would say that with consistent use, it pretty much does do what it says on the tin!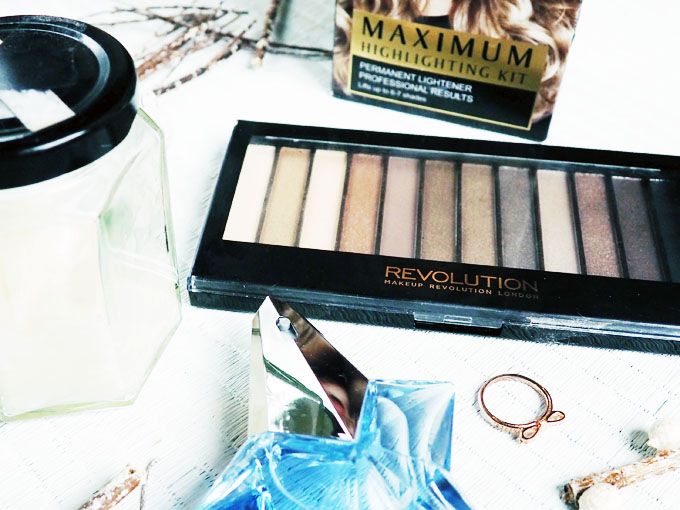 I've done a full review of the Makeup Revolution Iconic palette
here
, so I won't go on to much about it, but safe to say that it's love and the only eyeshadow I've used throughout January. This next product has only just made it into the January shortlist as I actually only used it last night, but oh my gosh is it amazing. I've been toying with the idea of going a little blonder for a while, and have always been a home dye kinda girl. This
Jerome Russell Highlight Kit
caught my eye for looking heavy duty, like it would make a proper difference. It's a faff to use, but the results are
so
worth it. Full review coming soon.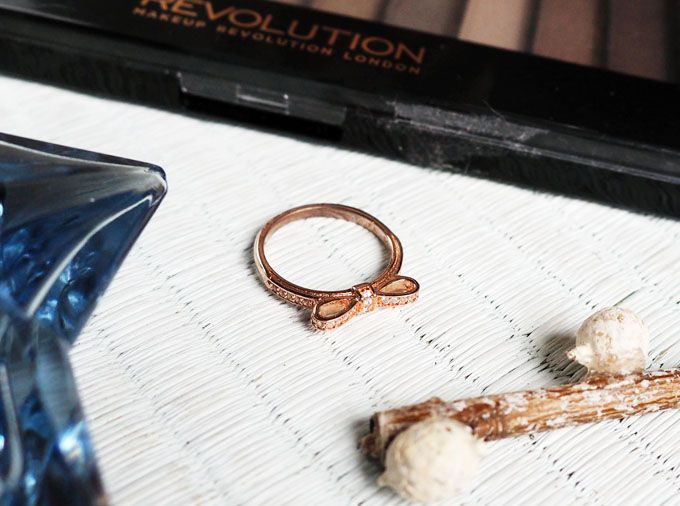 This
gorgeous ring
was an eBay bargain and such a good find if I do say so myself. It's identical (from what I can tell) to a Pandora ring of the same style, but cost under £20. A more high end favourite,
Thierry Mugler Angel
has been my favourite perfume for as long as I can remember but I've never owned it, so when my sister gave it to me for Christmas I was over the moon - it's lived up to expectation and remains my absolute number 1 favourite scent ever.
I hope you've had a wonderful January - here's to the next 29 days.
Labels: beauty, favourites, hair, january